It's often difficult for me to get a nutritious meal on the table for lunch. I don't always have a lot of time to dedicate to preparing lunch. When I do have plenty of time, I'm often distracted because I have two young kids vying for my attention.
A few weeks ago, I began searching for easy and nutritious lunch ideas. Here are 16 of the ideas I found. I believe my girls and I would enjoy any of these!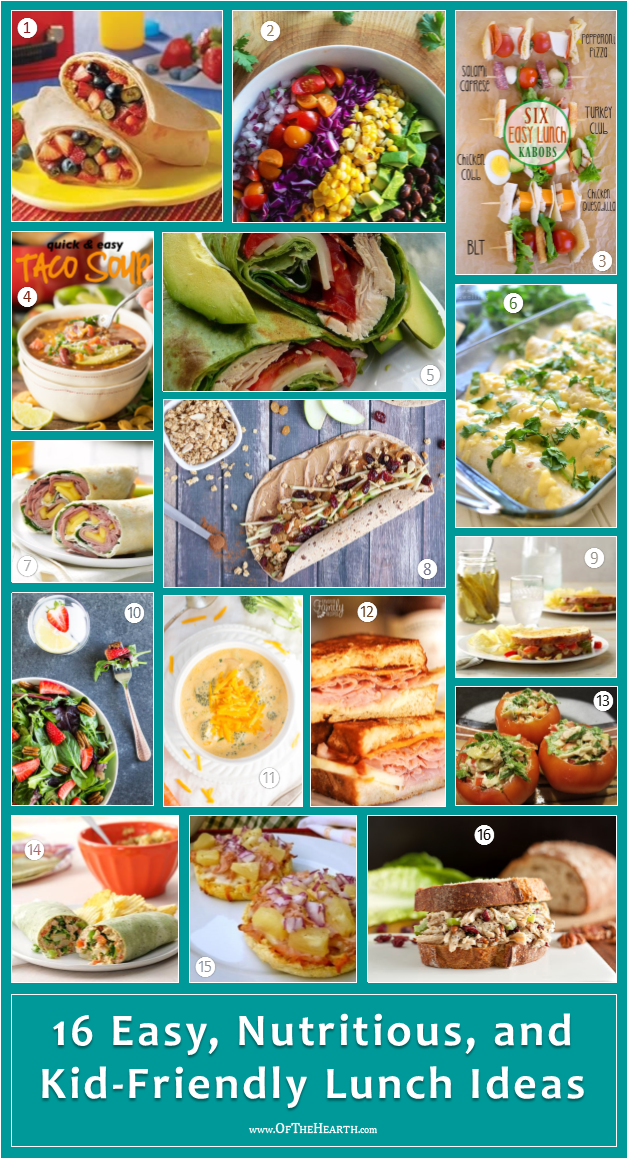 There are a handful of lunches I already prepare regularly. These include cheese quesadillas, Easy Avocado Egg Salad, almond butter sandwiches, and Tropical Red Beans and Rice. I'm eager to try some of the recipes listed above so we can have some variety.
What are your favorite easy, nutritious, and kid-friendly lunches? Please share them with us!
Shared at the following: