Many of us toss the peels in the trash after eating an orange or squeezing juice from a lemon. This is a terrible habit because there are actually dozens of uses for these peels!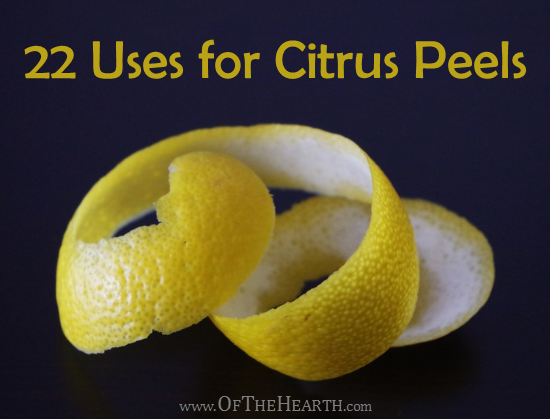 Not only have these uses reduced the amount of trash I throw out, but I'm discovering that they can help me save money and make my home more pleasant.
Ways to Use Citrus Peels
When cleaning
When cooking
When caring for yourself
Miscellaneous
Do you usually throw out citrus peels or do you use them in some of these ways? Can you think of additional uses for them? Please share your ideas below in the comments section.
Shared at the following:
Monday's Musings, Tuesdays with a Twist, Coffee and Conversation, and The Art of Homemaking.
Save
Save
Save
Save
Save
Save
Save
Save
Save
Save
Save
Save