When I was growing up, summer meant going on family vacations, playing outdoors for several hours each day, and eating frozen treats. It also meant lots of bumps and bruises, fights with my sister, and an occasional sunburn.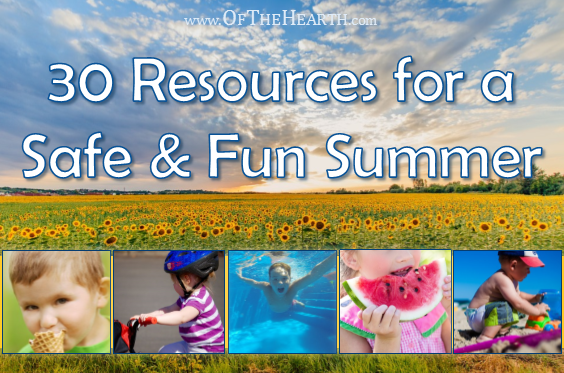 With today being the "unofficial start to summer," I thought it would be nice to look at some resources that will help our families enjoy the vacations, outdoor play, ice cream, and other fun aspects of summer while avoiding the bumps, sunburns, and other unpleasant health and safety issues that can cloud these fun days.
Resources for having a fun summer
Resources for having a safe and healthy summer
What additional resources would you recommend for having a safe and fun summer? Please share these with us below.
Shared at the following:
The Art of Home-Making, Tuesdays with a Twist, Tuesday Talk, Coffee and Conversation, Friday Frivolity, Mommy Moments, Over the Moon, and Literacy Musing Mondays.
Save
Save
Save
Save
Save
Save
Save
Save
Save
Save
Save
Save
Save
Save
Save
Save