Though I love decorating for Christmas, I have no motivation to get up on a ladder and hang Christmas lights on the house. My husband lacks this motivation, as well, and we're uninterested in having any bulky decorations out in our yard. As you might guess, this means that thus far our homes have lacked exterior Christmas decorations.
I'd like to change this by decorating our front windows. We have five windows that face the street (two downstairs and three upstairs). It seems to me that decorating these windows would add a festive touch to our home's exterior without being too labor intensive.
Here are eight ideas I've discovered as I've looked into ways to decorate these windows for Christmas.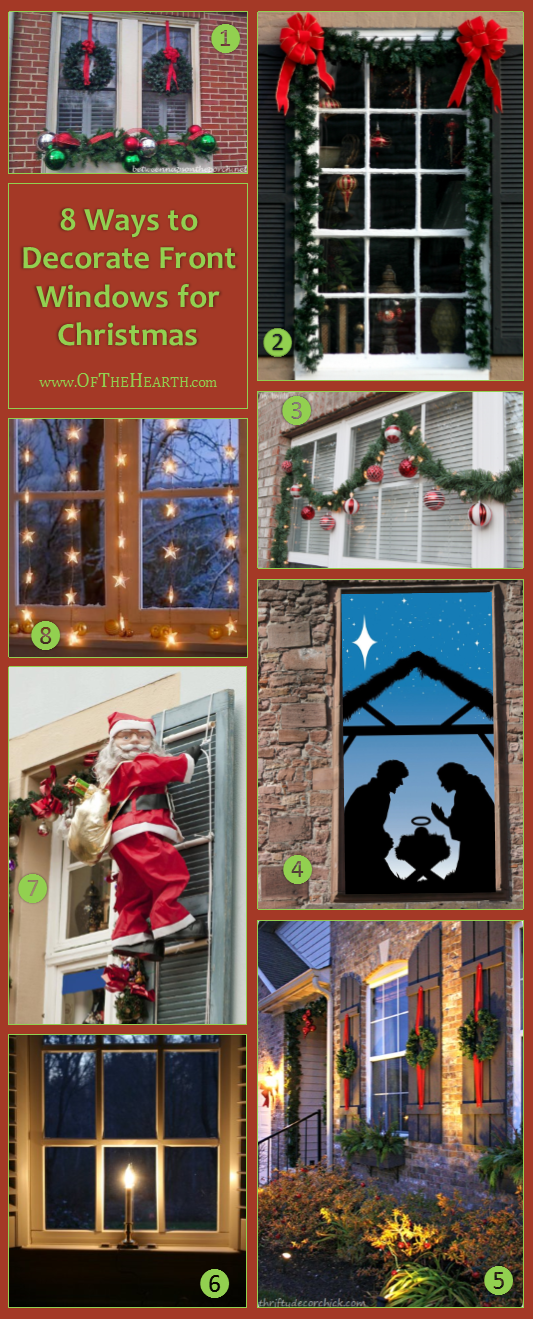 These are great, aren't they? Which is your favorite?  I'll let you know if I decide to customize one of these ideas for my home.
Do you decorate the front windows of your home? If so, how do you do this?
Save
Save
Save
Save