My husband's birthday was last week. As it approached, I brainstormed gift ideas and searched Pinterest for a handmade birthday card I thought I could mimic. The latter task was somewhat unfruitful—most of the cards I saw on Pinterest were far too elaborate for my rudimentary skills! My brainstorming was a bit more effective, though.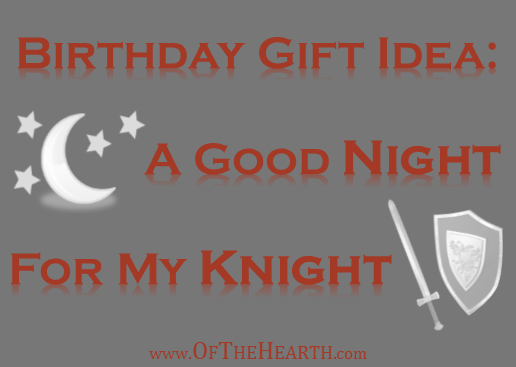 My husband and I typically exchange practical gifts. He's needed a new pillow for a while and for months he's wanted a nightlight for our bedroom. Why not give my knight in shining armor the items he needs for a good night?
A good night for my knight birthday card
I began with some basic supplies: a blank card, gray and brown sheets of paper, scissors, a pen, and glue. I then selected and printed clip art images of a sword and shield. I cut out the images, traced them onto the gray paper, and cut out the traced shapes. I used the brown paper to add a little detail to the newly created sword and shield before gluing them onto the card.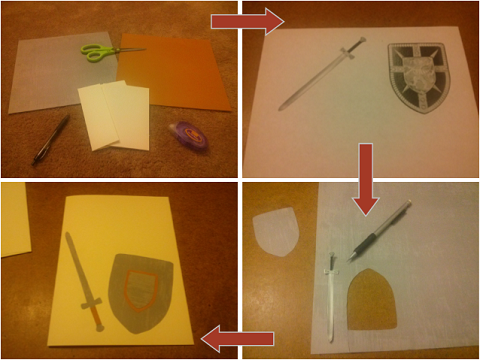 I composed a simple message for my knight: "Happy birthday to my courageous, noble, and hardworking knight in shining armor. Here's to a good night for my knight!"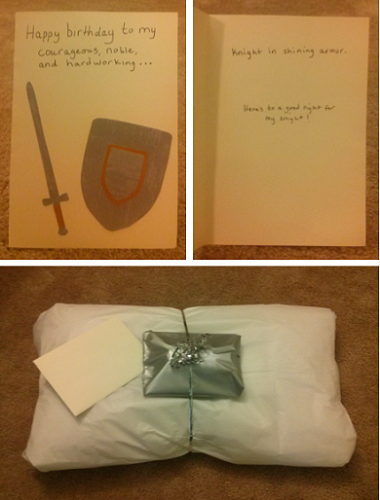 Your husband may not need a pillow or nightlight, but he might enjoy other items that aid in a good night.
New pajamas, boxers, or a robe
An alarm clock
Caffeine-free hot cocoa mix
Comfy bed sheets
A sound conditioner or white noise machine
Blackout curtains
I found my husband evaluating his new pillow on the living room floor a few minutes after opening his gift. After using it for a week he still likes it!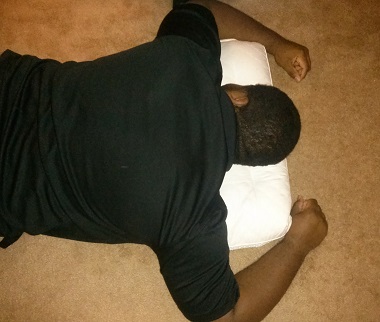 What is the best gift you've given your husband for a birthday? How do you come up with gift ideas for him?
Shared on the following link-ups:
Whatever Goes Wednesday, Frugal Crafty Home, Saturday Show & Tell, Share Your Creativity & T.G.I.F.