On Wednesday I shared about what it means to wait on the Lord. I alluded to the difficulty my husband and I have had trying to conceive.
After trying to get pregnant for longer than we ever thought we'd have to try, we received some devastating news from my doctor in January. However, our God—our loving and faithful God—surprised us in early February with an answer to our prayers.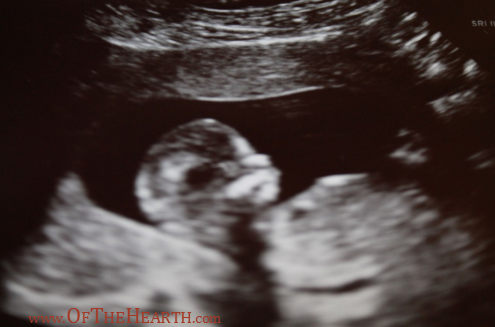 We are blessed to be expecting our first child! We will welcome our little one in mid-October.
While many of you will rejoice with me when you hear this news, some of you may cringe because you are hurting. If you are struggling with infertility or aching because of a loss, please allow me to pray for you. Leave a comment below or send me an email (ofthehearth@gmail.com) and I'll gladly pray for you.
This Easter we're celebrating new life: the empty tomb and a full womb.
Shared on the following link-up: