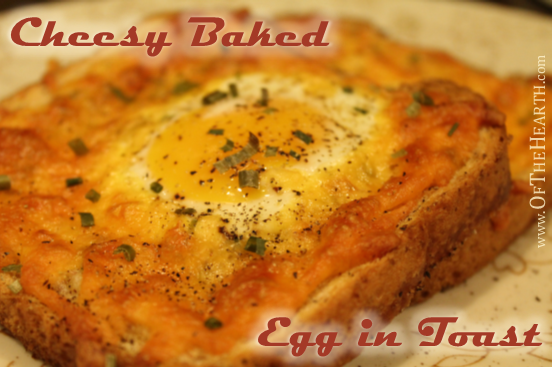 I'm always on the lookout for easy, yummy breakfast recipes. When I saw this one on Pinterest, I knew I had to give it a try. I was quite pleased with how it turned out!
Ingredients for each egg in toast
(Adapted from this recipe.)
1 slice wheat bread
1 pat of butter
One egg
1/8 to 1/4 cup shredded cheddar cheese
Salt and pepper
Snipped chives
Instructions
Preheat your oven to 350°F. Butter one side of the bread. Place the bread buttered side down on a parchment paper covered baking sheet. Use a teaspoon or butter knife to depress the center portion of the bread, being careful to avoid the crust edges so you create a sunken rectangle.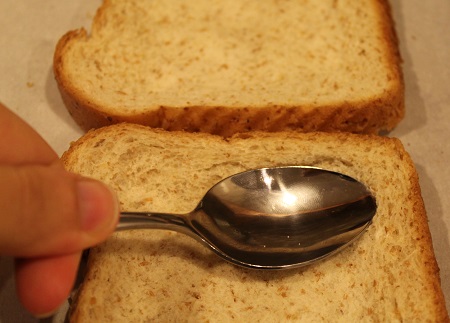 Crack one egg into the sunken area of the bread. Sprinkle with salt, pepper, and snipped chives. Scatter shredded cheese around the egg. Place in the oven and bake for 10-12 minutes or until the egg is set and the cheese is lightly toasted.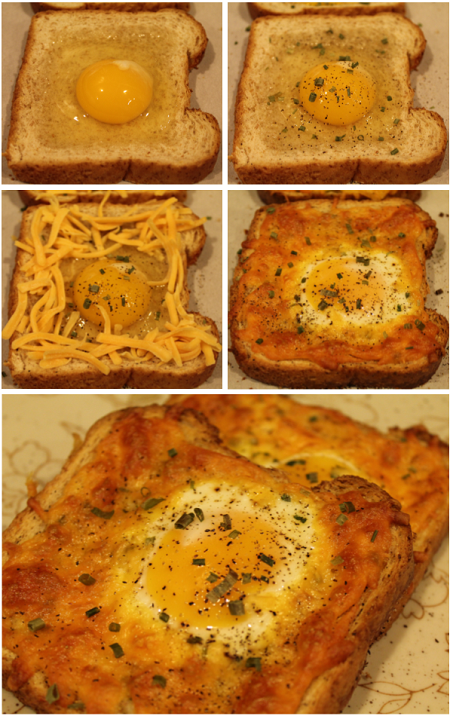 Notes
This is a simple breakfast, but it is hearty and a nice variation of two breakfast classics: eggs and toast. It's easy enough to prepare on busy mornings, but nice enough to prepare for guests. One of the best things about it is that it's portable. If you're in a hurry you can grab the toast and eat it as you go.
Obviously this recipe is for one egg in toast, so you'll need to adjust it according to how many egg in toasts you need. You may need several—it's hard to restrain yourself when faced with melted cheese over the timeless flavors of egg and toast!
What's your favorite way to prepare egg in toast?
Shared on the following link-ups:
Weekend Wind Down, Weekend Potluck, Inspiration Spotlight, Think Tank Thursday, Home and Garden Thursday and Frugal Crafty Home.
Save
Save
Save
Save
Save