Do the electrical cords behind your desk or entertainment center look like a bowl of spaghetti? No matter how neatly I lay the cords when I first plug them in, after a few months they become tangled.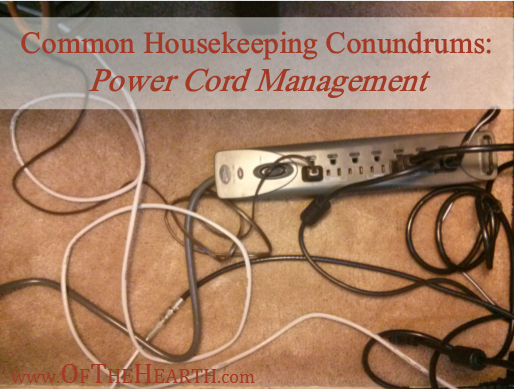 The cords on floor lamps are also a challenge. They look quite unattractive and can get out in walkways and become a stumbling hazard.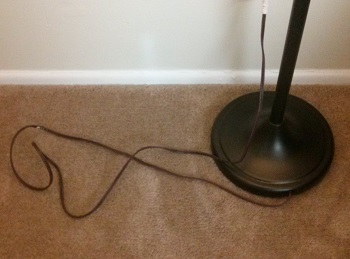 I've been searching for some simple ways to mask power cords that are eyesores and organize those that are tangled. Check out what I found.
Handmade approaches
Commercially-available approaches
For safety reasons, always unplug and inspect electrical cords and make sure they aren't frayed before beginning to twist, wrap, or otherwise manipulate them.
Those bread tie labels are practically effortless! The ruffled covers look super easy, too. What do you think? Will one of these ideas help you manage your unsightly, chaotic power cords? What suggestions do you have for cord management?
Shared on the following link-ups:
WholeHearted Wednesday, Works for Me Wednesday, Teach Me Tuesdays & Monday's Musings.