My husband and I purchased our house last year. A new bathtub was installed by the previous owner right before we made the purchase. Unfortunately, during the short time the house stood vacant before we moved in, a spot of rust developed in the tub where some water had pooled around the drain.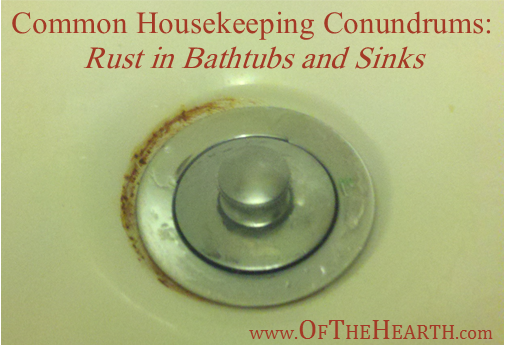 Why did pooled water cause rust to form? Rust forms as a result of a reaction between iron and oxygen in the presence of water. Iron can be found in the water supplies of most households, which is why tubs and sinks are prone to rust formation. When I did some research to figure out how to get rid of the spot, I came across many suggestions. I selected one to try, grabbed the necessary supplies, and got to work.
Using lemon juice and salt to remove rust
The method I selected requires lemon juice, salt, and a little elbow grease.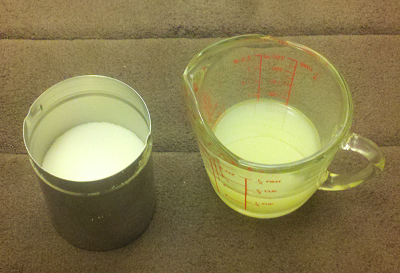 I poured salt and lemon juice over the stain.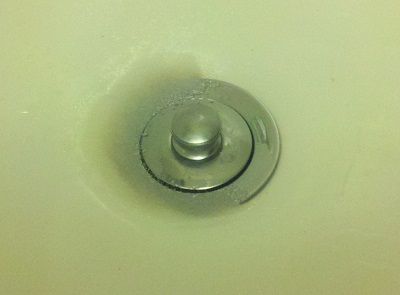 After letting it rest for about 10 minutes, I scrubbed at it with a washcloth. As you can see in the picture below, the stain improved but still remained.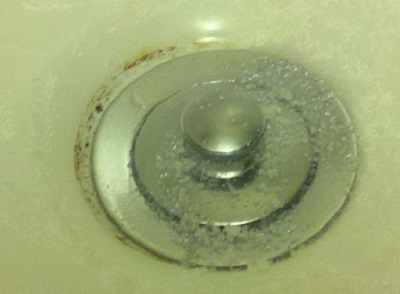 I added a second dose of lemon juice and salt. Fifteen minutes later, I scrubbed at the stain with an old toothbrush. An area of slight discoloration remains, but the results are overall impressive.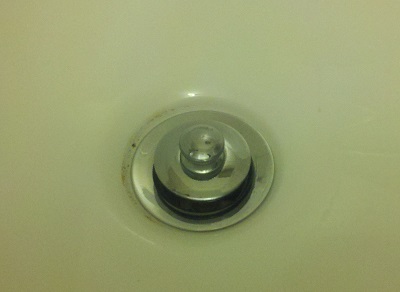 I'm glad I found a way to remove the rust from the tub, but as with so many other things in life, wouldn't it have been easier to prevent its formation in the first place?
Ways to prevent rust formation in bathtubs and sinks
Install a water softener

. Specially formulated water softener salts can remove iron from water and prevent rust stains in bathtubs, sinks, toilet bowls, etc.

Remove metal cans from the bathtub and sink

. Metal cans (e.g., shaving cream cans, air freshener cans) contain metal rings on their bottoms that rust and stain surfaces. Store these in a cabinet instead.

Wipe down the tub and sink after each use

. This removes standing water and wipes away iron residue.

Ventilate the bathroom

. Ventilation will reduce the amount of moisture present, decreasing the likelihood that water will pool in the tub or sink.
Additional strategies to remove rust
As I mentioned earlier, there are several substances suggested for removing rust stains. I can't personally vouch for any of these because I've only tried the salt and lemon juice approach, but I'll list them here for your consideration.
Pumice stone
Hydrogen peroxide with cream of tartar
Commercially available products such as Bar Keepers Friend
White vinegar
Though it may initially seem counterintuitive, do not use bleach to try to remove rust. Bleach can make the situation worse! Through a chemical reaction, bleach causes dissolved iron to pull out of water and collect on the surface of your tub and sink, worsening rust stains.
Have you successfully removed rust from a bathtub or sink? How did you do it?
UPDATE: The rust in our tub kept returning because the rust had eaten away at the enamel that coated the tub. We found a simple and affordable way to fix the porcelain enamel so the rust stopped returning. Read step-by-step instructions here.
Shared on the following link-ups:
Whatever Goes Wednesday & Encourage One Another.
Save