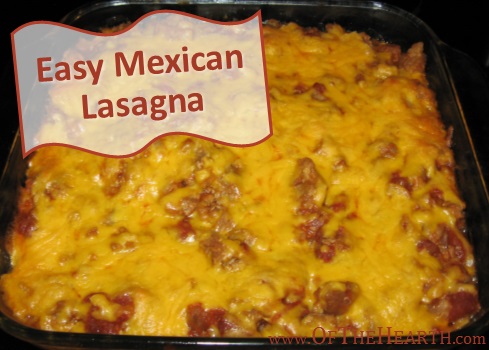 I really enjoy spending time in the kitchen experimenting with recipes. However, there are days when I really need to prepare dinner quickly and with ease. This is one of the recipes I turn to on those days.
Ingredients
1 lb. ground meat (I use ground turkey)
1 medium onion, chopped
2 teaspoons minced garlic
¼ cup taco seasoning
¼ cup water
2 cups Pomi diced tomatoes or 1 (14.5 oz.) can diced tomatoes
3 flour tortillas (10 inch)
2 cups shredded cheddar cheese
Sour cream (optional)
Instructions
Preheat the oven to 350°F. Brown the meat in a large skillet with the onion and garlic; drain (if needed). Stir in the water, taco seasoning, and tomatoes. Simmer for 5 minutes.
Cut the tortillas into quarters. Line the bottom of a lightly greased 8-inch square baking dish with half of the tortilla quarters.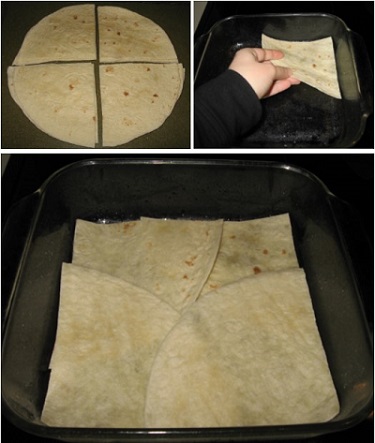 Spread half the meat mixture over the tortillas and sprinkle with 1 cup shredded cheese. Repeat with the remaining tortillas, meat mixture, and cheese.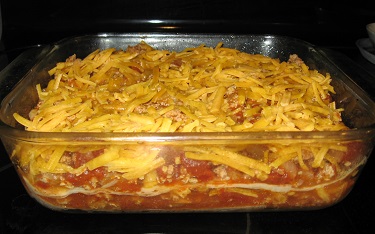 Bake for 30 minutes. Let stand for 5 minutes before serving. Garnish with sour cream, if desired. Yield: 5 servings.
Notes
Obviously this isn't a true lasagna, but you can see why it is referred to as one. It's not a particularly flashy dish, but it is tasty and filling. We enjoy it when prepared as described above, but one of these days I may add beans or use pepper jack cheese in it to create some variety.
The ingredients for this dish cost $7.75, which is $1.55 per serving. We serve it with a vegetable on the side, so this brings the cost to $1.72 per serving. Give this a try and you may very well end up adding it to your list of go-to meals for busy days!
Shared on the following link-ups: