My toddler ate fresh pineapple for the first time a couple of weeks ago and she loved it! I found pineapples on sale this week, so I purchased one and now it is sitting on my kitchen counter waiting for me to work up the initiative to slice it.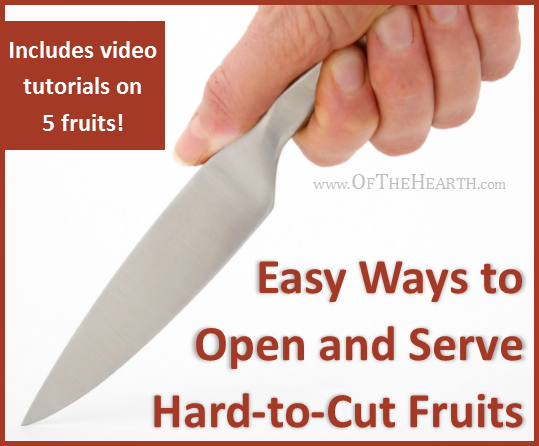 I have to work up the initiative because I've always found cutting into a pineapple to be a bit challenging. I'm a very visual learner, so I searched online for a video on how to best slice pineapple. I found some great ideas for cutting pineapple and for addressing other difficult-to-access fruits: Mango, papaya, watermelon, and pomegranate.
Pineapple
Mango
Papaya
Watermelon
I don't think watermelons are all that difficult to cut, but cutting them can be awkward because of their large size and round shape. The following approach can simplify this process.

Pomegranate
Pomegranates do not need "sliced" or "cut" like these other fruits, but accessing their seeds can be intimidating. This approach makes it easy!

What do you think? Will these tips benefit you or do you use different approaches for cutting these fruits?
Shared at the following link parties:
Monday's Musings, Titus 2 Tuesday, Tuesdays with a Twist, Healthy Living, Think Tank Thursday, and The Art of Home-Making.