If my husband and I hadn't previously felt the full weight of the responsibility of home ownership, we're certainly feeling it now. A kitchen sink that wasn't draining and an appliance that wasn't working reminded us that we don't have a landlord to call for repairs.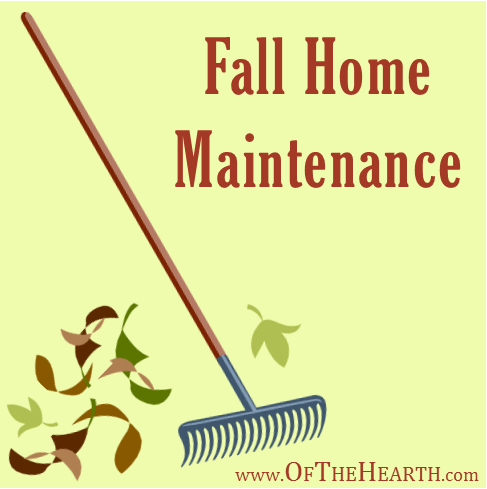 These incidents highlighted the importance of performing routine maintenance on our home. Our home is a huge blessing and we're committed to being faithful stewards of it. Routine maintenance is part of this stewardship.
Though it can be a challenge to complete these tasks because it takes a little effort and money today, it'll likely save us a lot of inconvenience and expense tomorrow. With this in mind we looked into recommended home maintenance tasks and compiled a checklist of those that should be completed during the fall months. We'll do the same in the coming seasons so we have a guide for keeping our home in tiptop shape.

(You can see a printable version of the checklist by clicking on the above image.)
It looks like we've got a lot of work to do! What about you? Do you perform routine maintenance on your home? What additional tasks would you add to this list?
Shared on the following link-ups:
Motivation Monday, Welcome Home Wednesday, Encourage One Another, Works for Me Wednesday, Titus 2sday, Teach Me Tuesday & Titus 2 Tuesday.