We've had a number of super cold days recently. We want to keep our home warm so we're comfortable and the pipes are protected, but we don't want to break the bank doing so.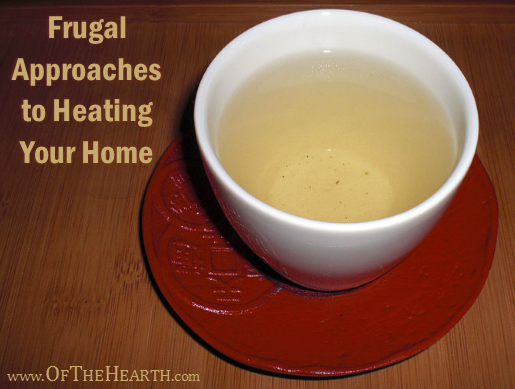 I've looked into it and found several affordable approaches to keeping our home warm. Perhaps some of these will work for you, too.
How to save money when heating your home
Perform routine HVAC maintenance and set the thermostat wisely
Clean or replace the HVAC filter(s).
Make sure the vents are clean and not blocked.
Have the furnace inspected by a professional.
Install a programmable thermostat.
Set the thermostat as low as comfortable.
Only heat the spaces being used
Turn ceiling fans on reverse (blades should be moving clockwise) in order to push warm air down and keep it in circulation.
Use space heaters in rooms you use frequently.
Close the vents in and doors to rooms you don't use regularly.
Cover up with a blanket (a regular one or a heated one).
Wear a sweater.
Use windows wisely
Leave curtains open during the day in windows that face the south.
Install thermal curtains for use during the day (in rooms that don't receive sunlight) and at night.
Insulate and prevent air leaks
Update the insulation in your walls and attic with high R-value products.
Seal loose connections and insulate heating duct work.
Use caulk and weather stripping to seal any areas where cold outdoor air is making its way indoors.
Place rugs on bare floors.
Take advantage of food and water
Use the stove or oven at times when family members are nearby.
Eat warm foods (e.g., soups, chili, casseroles) instead of cold foods like salads and sandwiches.
Drink tea or other warm beverages.
These strategies vary in regard to how difficult they are to implement and some provide more cost savings than others, so you'll have to pick and choose which will work best in your home. We've benefited a lot from using space heaters and closing off air leaks. Visit my sources (here and here) to learn more about saving on heating costs.
What things do you do to save money when heating your home?
Shared on the following link-ups:
Thrifty Thursday, Coffee and Conversation, WholeHearted Wednesday & Titus 2 Tuesday.