Our older relatives are quite diverse. Some enjoy good health and live independently in the community, while others are frail and live in residential care facilities.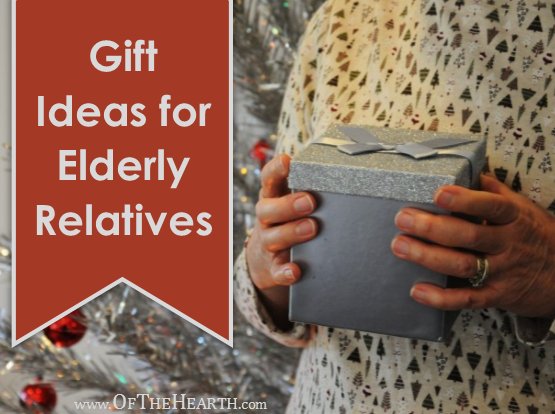 Regardless of their health and living situations, many of us find it challenging to select suitable Christmas and birthday gifts for these relatives. After all, they've had a lifetime to accumulate the things they want and need!
We can always ask, but many will say that they don't know what they'd like or that they don't have any pressing needs. In these cases, what are some enjoyable, thoughtful gifts we can give to our older loved ones? I came up with these 10 ideas as my husband and I began our Christmas shopping last weekend. Note: Some of the following links are affiliate links (click here to read about what this means).
Great gifts for elderly relatives
I think we are going to be able to use a couple of these ideas. I hope you can, too!
What things do you think make good gifts for older relatives?
Shared on the following link-ups:
Titus 2sday, Making Your Home Sing, Inspiration Spotlight, Not Just Homemaking, Coffee and Conversation and WholeHearted Wednesday.
Save
Save