Something really sweet happened when I was grocery shopping with my daughters a few days ago. As we were exiting the store with a cart full of groceries, my 3-month-old decided she was uncomfortable and was going to let everyone know about it.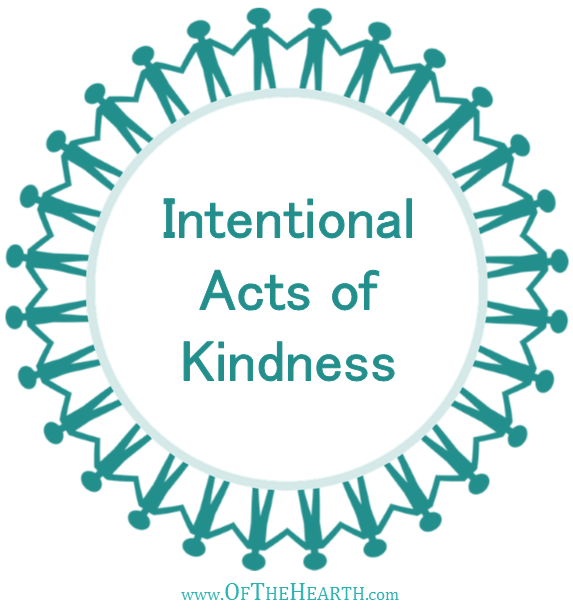 Her cries continued to escalate as I arrived at my car and unlocked my trunk. As this was happening, two ladies pulled into the parking space next to mine and exited their car. They paused as they passed behind me and asked if they could help me load the groceries into my trunk.
My initial thought was to politely say "no thank you" and assure them that I would be just fine on my own. It quickly occurred to me that this was foolish. I had a hungry toddler asking for a snack, a screaming infant strapped to my chest in a Moby Wrap, and a cart brimming with groceries. What reason did I have to decline their offer of help?
I ended up accepting their assistance and I thanked them when they were finished. I felt so encouraged as we parted ways and I drove home! Though their act of kindness was incredibly simple, it made such a positive difference in my day.
How many times have I passed up opportunities to help others in a similar fashion? Though I wish it weren't true, sometimes I don't offer to help because it will inconvenience me. Many times, though, I think about offering but hold back because I'm concerned about how the offer will be received. In our "mind your own business" culture, offers of help are often perceived as intrusions and you are sometimes assumed to have an ulterior motive if you offer assistance.
I remember being met with harsh words and a brief lecture one time after I offered to help a woman sitting in a motorized scooter to reach an item on a high shelf at the grocery store. I remember another time when a mom and dad quietly chided me after I assisted their daughter who was about to close her fingers in a door. Perhaps it seems silly, but these responses have stuck with me.
In thinking through this, I've remembered that I shouldn't be concerned with how others perceive my offers of help (Galatians 1:10). I'm not accountable for how people respond; however, I am accountable for making the offer of help (Matthew 25:34-40, James 2:14-17). Furthermore, as Christians, we shouldn't approach helping others casually. We shouldn't wait to help someone until we're randomly inspired (so-called "random" acts of kindness); we should be alert for and actively seek opportunities to serve others (Matthew 5:14-16, Philippians 2:4).
Because of Thanksgiving and Christmas, we tend to think a lot about serving and generosity during the months of November and December. Will you join me in using these holidays as reminders to engage in intentional acts of kindness?
Shared at the following:
Monday's Musings, Coffee and Conversation, Grace and Truth, Tuesday Talk, Faith Filled Wednesday, Moments of Hope, and The Art of Homemaking.
Save
Save
Save
Save
Save
Save
Save
Save
Save
Save