Several weeks ago I grew curious about how a meatloaf made of sausage would taste. Maple syrup complements many varieties of sausage, so I wanted to integrate it into the meatloaf somehow.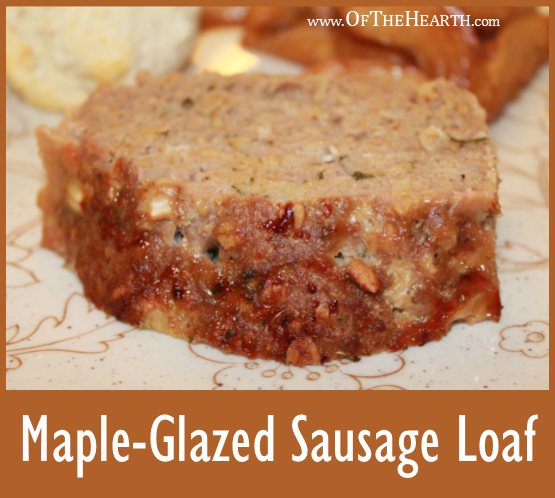 The dish that resulted was fabulous! In fact, it was so good that it has found its way onto our winter menu.
Ingredients
1 lb. breakfast sausage
1 lb. ground turkey
1 medium onion, finely chopped
2 eggs, lightly beaten
1 cup rolled oats
1/4 cup ketchup
1 teaspoon dried thyme leaves
1 1/2 teaspoons ground black pepper
1 teaspoon sea salt
2 teaspoons parsley flakes
1/4 cup maple syrup
Instructions
Preheat your oven to 350°F. In a large bowl, combine all of the ingredients except the maple syrup. Form into a loaf and place in a lightly greased loaf pan. Pour the maple syrup over the top of the meatloaf.
Bake for 70-85 minutes (until the internal temperature of the meatloaf reaches 165°F). Remove the meatloaf from the oven and allow to sit for 5-10 minutes before slicing and serving. Yield: 6 servings.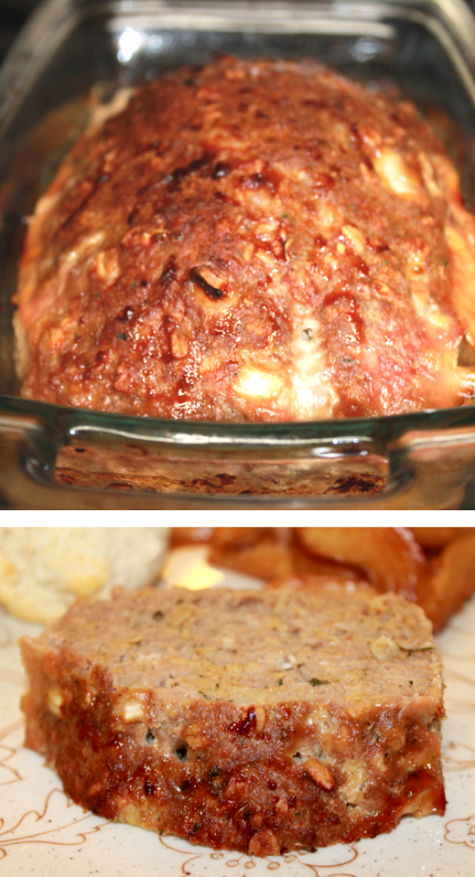 Notes
I love that this, like most varieties of meatloaf, is a no-fuss dish. It's super easy to assemble! Once assembled and baked, it's a hearty, savory treat. The flavor of the sausage and the hint of thyme give it a wonderful flavor that is complemented by the sweetness of the maple syrup.
We've been eating this for dinner, but it would also be wonderful for brunch. The ingredients for this meatloaf cost approximately $10.56, which means each serving costs about $1.76. I've been serving fried apples and biscuits alongside it. This makes it a relatively affordable meal that is hearty and delicious.
Would your family enjoy this? What's your favorite way to prepare meatloaf?
Shared at the following:
Tuesdays with a Twist, What's for Dinner?, Share the Wealth, and Weekend Potluck.
Save
Save
Save
Save
Save
Save
Save
Save
Save
Save