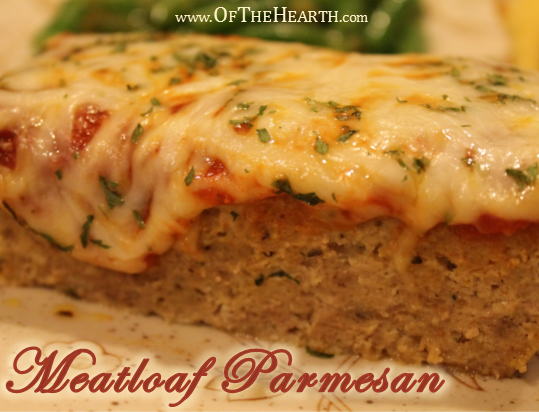 Every now and then I come across a recipe that I immediately know will be a hit in my household. When I saw a recipe for Meatloaf Parmesan—moist, flavorful meatloaf topped with marinara sauce and mozzarella cheese—I knew it was one of these recipes!
Ingredients
(Adapted from this recipe.)
1 lb. ground meat (I used turkey)
1 egg
1/4 cup breadcrumbs
1/2 teaspoon dried basil
1/2 teaspoon dried thyme
1/2 teaspoon dried oregano
Several dashes salt and pepper
2 cloves garlic, minced
1 small onion, finely chopped
1/4 cup grated Parmesan cheese
1/2 cup marinara sauce
1/2 cup shredded mozzarella cheese
1 teaspoon dried parsley flakes
Instructions
Preheat your oven to 350°F. In a large bowl, combine the ground meat, egg, breadcrumbs, basil, thyme, oregano, salt, pepper, garlic, onion, and Parmesan cheese. Form into a loaf and place in a lightly greased loaf pan. Top with the marinara sauce.
Bake for 40 minutes (the internal temperature of the meat should be 165°F). Remove from the oven and sprinkle with the shredded cheese and parsley flakes. Return to the oven and bake for an additional 5 minutes. After removing from the oven, allow the meatloaf to sit for 5-10 minutes before slicing and serving. Yield: 3 servings.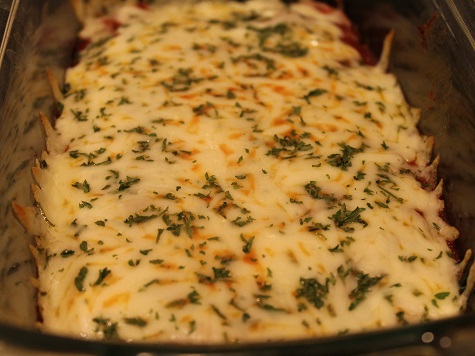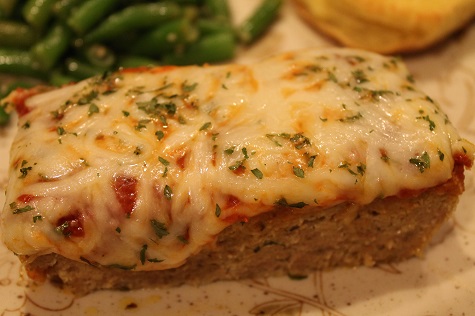 Notes
I've never been a fan of traditional meatloaf. It has always tasted pretty boring to me. This, on the other hand, was delicious! The meatloaf itself was flavorful, but the marinara sauce and cheese really made it special.
The ingredients for this dish cost approximately $5.23, which is just $1.69 per serving. We served it with green beans on the side. This increased the cost to about $1.86 per serving. I made a small meatloaf because that's all we needed. If you need more than three servings, then double the recipe: Use 2 lbs. of meat, 2 eggs, and increase the amount of Italian seasonings you use. Bake for a total of 1 hour instead of 45 minutes.
What do you think? Would your family enjoy this twist on meatloaf?


Shared on the following link-ups:
Weekend Potluck, Inspiration Spotlight, Creativity Unleashed, Think Tank Thursday, Titus 2sday, Teach Me Tuesday, Handmade Tuesdays and The Art of Home-Making.
Save