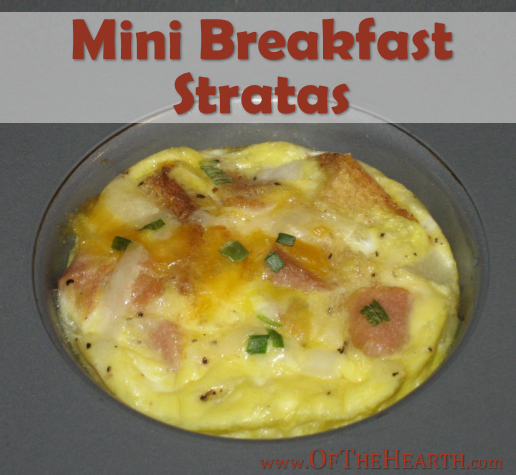 Have you tried any of the recipes featured in the Cereal Killers post? I've been trying (and enjoying!) many of them. I don't always have all of the necessary ingredients on hand, so sometimes I improvise. That's precisely how I came up with this recipe for mini stratas. These savory bites are affordable and can be reheated quickly on busy mornings.
Ingredients
The heels of a loaf of wheat bread (or two slices of bread)
½ cup chopped ham
¼ cup shredded cheddar cheese
¼ cup shredded Swiss cheese
¼ cup chopped onion
1 teaspoon minced garlic
Dash of salt & pepper
6 eggs
¼ cup milk
Snipped chives (optional)
Instructions
Spray a muffin tin with nonstick spray. Cut the bread into cubes and evenly distribute the cubes into the muffin cups (about 3 cubes per cup).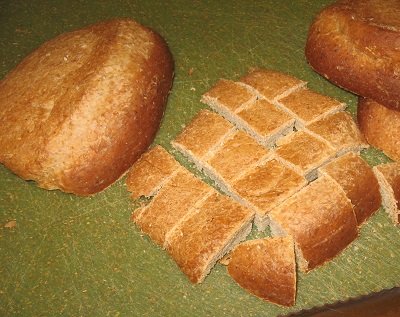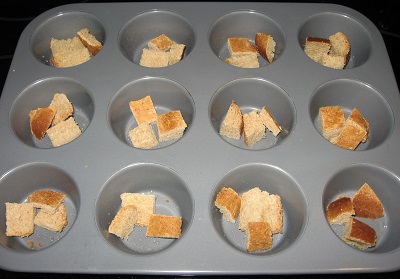 Combine the ham, cheeses, onion, garlic, salt, and pepper in a medium bowl.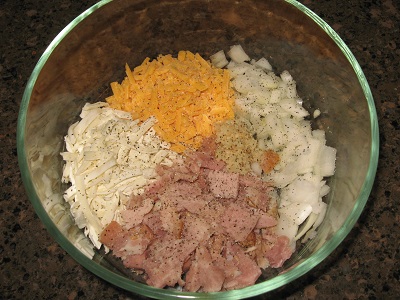 Stir in the eggs and milk. Fill the muffin cups with the egg mixture and sprinkle with snipped chives.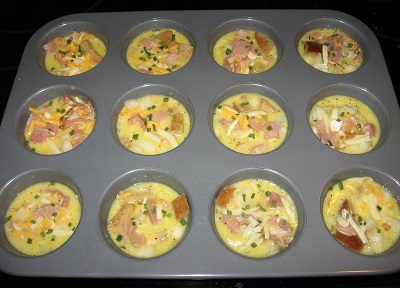 Bake at 350 degrees for 15 minutes or until set. Enjoy once they've cooled for about 10 minutes or freeze for another day. Yield: 12 mini stratas.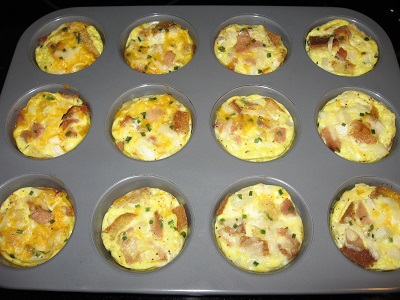 Notes
These easy stratas are tasty and filling. The ingredients for the stratas cost only $2.61, which is $0.22 per mini strata (this price includes everything but the garlic and salt and pepper, which are staples in my house). We eat two at a time, so this brings the cost to $0.44 per serving. Generic cereals cost about $0.16-$0.24 per serving, so these stratas are comparable in cost to cereal. However, I happen to think the stratas are much more delicious and filling than cold breakfast cereal!
What foods have you been enjoying for breakfasts lately?
Shared on the following link-ups:
Weekend Potluck, Frugal Days, Sustainable Ways, Monday Musings, Essential Fridays & Saturday Show & Tell.