Given that oats are nutritious, affordable, and versatile, it's no wonder that a warm, hearty bowl of oatmeal can help me have a great start to the day.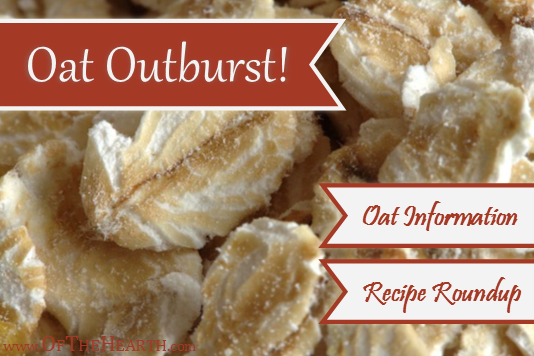 Unfortunately, at first glance, oats can seem kind of boring. They're not, though! There are so many delicious was to prepare them. Need some ideas? See below for dozens of recipes.
Before we begin, let's clarify some terms that are used in recipes.
Groats = Whole, unbroken oat grains. Long cooking time required.
Steel-cut oats = Whole groats split into several pieces. Intermediate cooking time required.
Rolled oats = Groats that have been steamed (to make them soft and pliable) and then pressed between rollers. Short cooking time required.
Quick oats = Similar to rolled oats, but steamed longer and pressed thinner. Very short cooking time required.
Instant oats = Similar to quick oats, but steamed longer and pressed thinner. Fully cooked once boiling water is added to them.
According to registered dieticians, all types of oats have similar nutritional benefits (source). What are some of these benefits?
They increase appetite-control hormones
Their beta glucans improve immune system defenses
They lower bad cholesterol and help control blood pressure
They may help reduce the risk of type 2 diabetes
Click here to read more about the health benefits of oats. Now, on to the recipes!
Ways to flavor a bowl of oatmeal
Sweet toppings
Apple butter
Applesauce or other fruit sauces
Brown sugar
Canned pumpkin
Chocolate chips (milk, dark, and white)
Coconut flakes
Coconut milk
Coconut oil
Coconut sugar
Dried fruits (apples, cranberries, blueberries, apricots, etc.)
Fresh fruits (blueberries, bananas, peaches, strawberries, etc.)
Gingersnaps
Honey
Jams or jellies
Maple syrup
Orange marmalade
Orange or lemon zest
Table sugar
Savory toppings
Bacon
Butter
Buttermilk
Cheese (cream cheese, Parmesan, feta, cheddar, etc.)
Chicken or beef broth
Chocolate hazelnut spread
Cinnamon
Cottage cheese
Eggs (scrambled, hardboiled, etc.)
Garlic
Ginger
Ham
Herbs (dried or fresh)
Milk or cream
Nut butters
Nutmeg
Nuts (almonds, pecans, walnuts, etc.)
Pepper
Pumpkin pie spice
Salsa
Salt
Sausage
Seeds (pumpkin, sunflower, flax, etc.)
Tabasco or other hot sauce
Vegetables (tomatoes, zucchini, bell pepper, onion, mushrooms, etc.)
Yogurt
Other ways to prepare oats for breakfast
Make-ahead and overnight oatmeal
Baked oatmeal
Oatmeal breads and muffins
Oatmeal breakfast bars and cookies
Oatmeal breakfast cakes
Oatmeal pancakes and waffles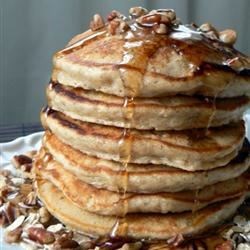 Granolas
Though there are many recipes here, I know they represent only a small portion of the ways oats can be prepared. After all, these are only breakfast ideas! Oats can be used in many lunch and dinner dishes, too.
What is your favorite way to prepare oats?
Shared on the following link-ups:
Motivation Monday, Titus 2 Tuesday, The Art of Homemaking Monday, Making Your Home Sing, Saturday Soiree, Creativity Unleashed & Thrifty Thursday.