My daughters received the Green Toys® Shape Sorter for Christmas. It's a wonderful toy, but right now it's a little advanced for my 6-month-old daughter and a little basic for my 2-year-old daughter. I'd like for my older girl to get some use out of it as we wait for my younger girl to be interested in it. (Please note that this post contains an affiliate link. Click here to read about what this means.)
I've accomplished this by making some pattern sheets for the shapes that fit in the shape sorter. My older daughter enjoys creating different designs as she carefully places the shapes in the spots indicated by each pattern sheet. This activity keeps her busy for a good amount of time and allows her to practice her eye-hand coordination, fine motor dexterity, and matching ability.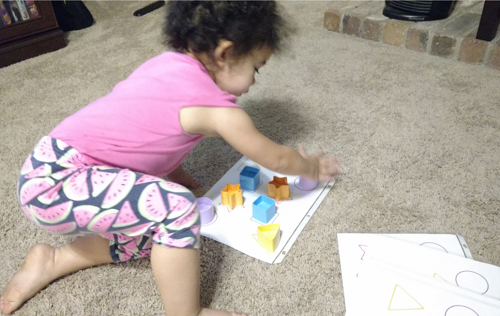 I've provided a copy of these pattern sheets below so you can print them for your kiddos. I placed ours inside sheet protectors to make them durable.
(Click on the image below to view and download a printable version of the pattern sheets.)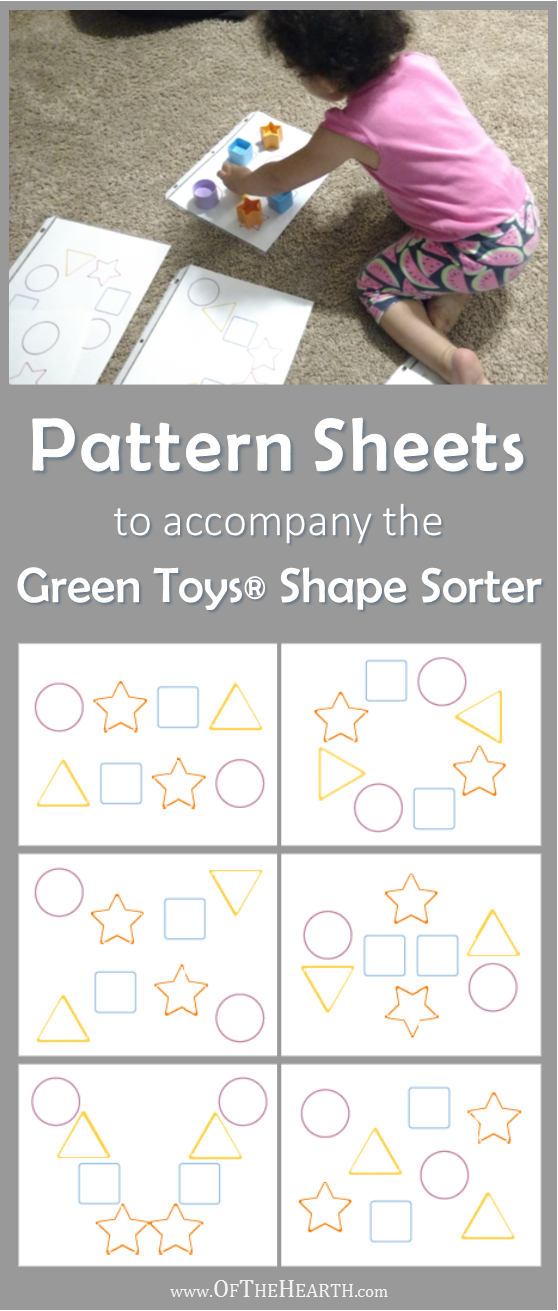 I hope your children enjoy these pattern sheets! What other ways have you found to utilize the shapes from shape sorters?
Shared at the following:
Tuesday Talk and Coffee and Conversation.
Save
Save
Save
Save
Save
Save
Save