As I changed the license plates on my car a few weeks ago, it occurred to me that I've gone through several sets of plates in the last decade and a half.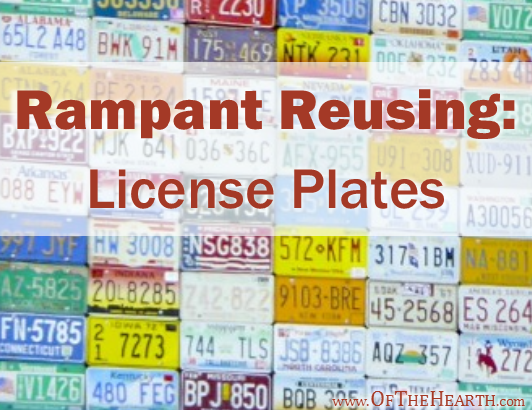 There has to be something creative I can do with the old plates instead of tossing them in the trash or letting them collect dust in a storage shed. Indeed, there are a number of awesome ways to reuse old license plates!
Ways to reuse old license plates
It looks like I have some projects to try once we get a little more settled! You can see additional ideas on my Pinterest page.
What ways have you found to reuse old license plates?
Shared on the following link-ups:
Making Your Home Sing, Inspiration Spotlight and Creativity Unleashed.