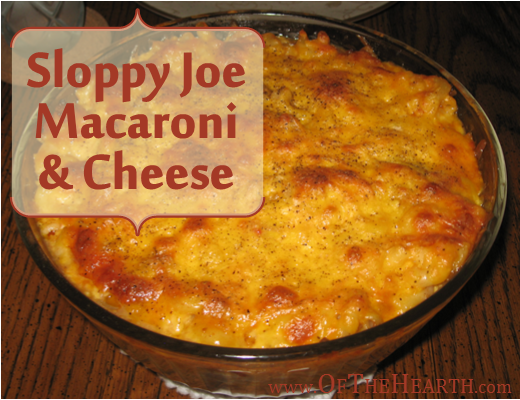 No, you're not experiencing déjà vu. This is indeed another variation of homemade macaroni and cheese! Unlike the Italian and Mexican varieties I've already shared, this version contains meat. Like the other varieties, this version is delicious, easy to prepare, and affordable.
Ingredients
3 cups macaroni, uncooked measure
4 cups shredded cheddar cheese
1/2 lb. ground meat
1 medium onion, chopped
3 teaspoons chopped garlic
3/4 cup BBQ sauce
1 can (14.5 oz.) diced tomatoes
1 1/2 cups milk
Salt and pepper
Instructions
Preheat oven to 350°F. Cook the macaroni according to the package instructions, drain, and return to the pot in which it was cooked. Cook the ground meat, onions, and garlic in a skillet over medium heat until the meat is no longer pink. Add the tomatoes and BBQ sauce. Reduce the heat to low and simmer for 5 minutes.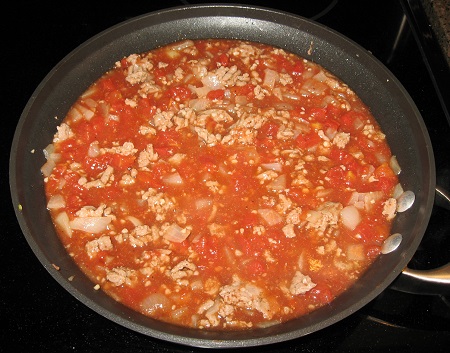 Stir the meat mixture into the prepared macaroni.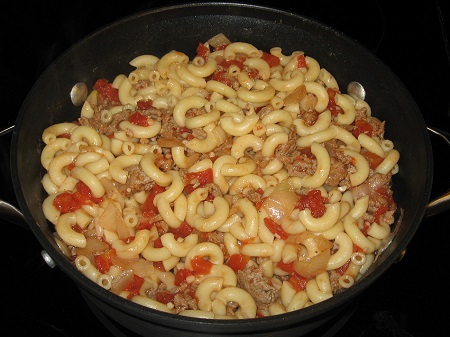 Place one-third of the macaroni mixture in a greased oven-safe bowl or casserole dish. Top with one-third of the shredded cheese. Sprinkle with salt and pepper. Repeat twice, so you have a total of three macaroni-cheese layers. Pour the milk over the top.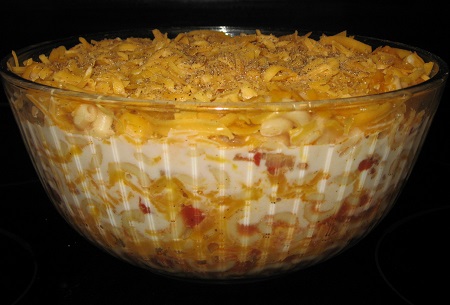 Bake uncovered for 30-35 minutes, until it is heated through and the top layer of cheese is lightly brown and crisp. Yield: 5 servings.
Notes
This macaroni and cheese is a yummy, stick-to-the-ribs dish! It quickly became a comfort food for us.
The ingredients for the dish cost $7.54, which is $1.51 per serving (this price includes everything but the garlic, salt, and pepper, which are staples in my house). We eat it with a vegetable (usually a frozen vegetable), so this brings the cost of each serving to $1.69. It's affordable, tasty, and easy to make. Give it a try!
Shared on the following link-ups: