I'm chasing after a toddler and dealing with the fatigue of pregnancy, so I've focused on easy-to-prepare meals while planning my family's menu for this spring.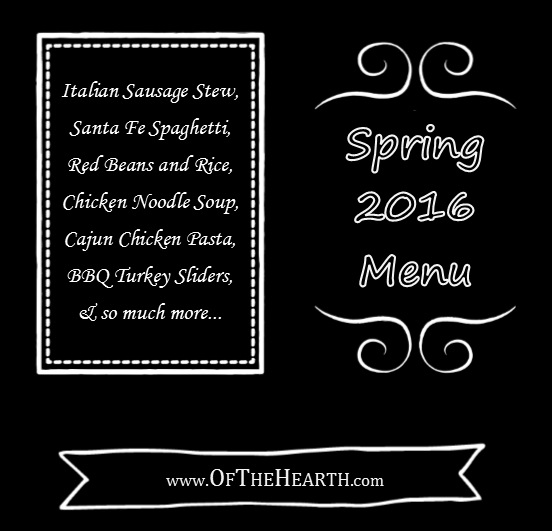 I've detailed my menu planning process previously (read about it here). In summary, I develop a new monthly menu at the start of each season. We use each menu for the three months of that season before moving on to a new one.
I only include dinners on our menus because we generally eat leftovers with a side of fruit for lunch. I include one meatless entrée each week to save us a bit of money on groceries. For breakfasts, I typically make a few items on the weekends (e.g., breakfast burritos, stratas) and freeze them for us to thaw and heat throughout the week.
Here are the yummy dinners we'll be eating this spring.
Week 1
Week 2
Week 3
Week 4
Over the next several weeks I will share recipes for a few of the new dishes on this menu.
What dinners will you be eating this spring? Will you be trying any new recipes?
Shared at the following link parties:
Inspiration Spotlight, Making Your Home Sing, Living Proverbs 31, Handmade Tuesdays, Tuesdays with a Twist, and Blog Fair.