It's been about 8 months since my husband and I began taking an orderly approach to maintaining our home. We've caught a few problems early and hopefully we've preempted a few others! Links to our fall, winter, and spring home maintenance checklists are below:
The nature of the seasons dictates that the bulk of routine maintenance tasks be completed in the fall and spring, so most of the summer tasks won't take too long to complete.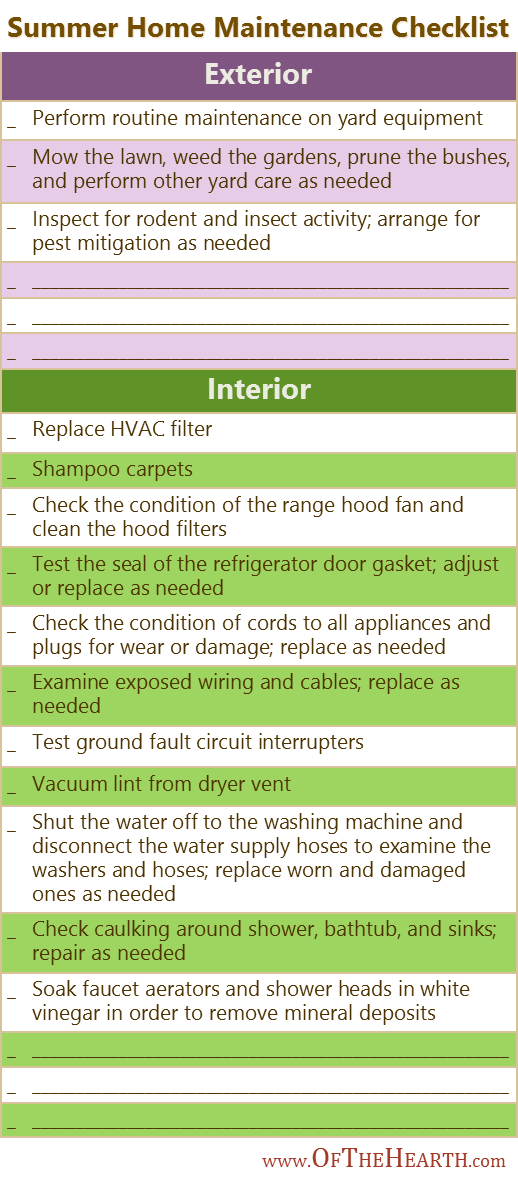 (Click on the above image to view and download a larger, printable version of the checklist.)
What additional tasks would you add to this list?
Shared on the following link-ups:
One Project at a Time, Titus 2 Tuesday, Homemade Tuesdays, & Essential Fridays.