When it comes to recipes and food, "best" is very subjective. You and I have different taste preferences, which is why the most popular recipes here on Of The Hearth aren't necessarily my personal favorites.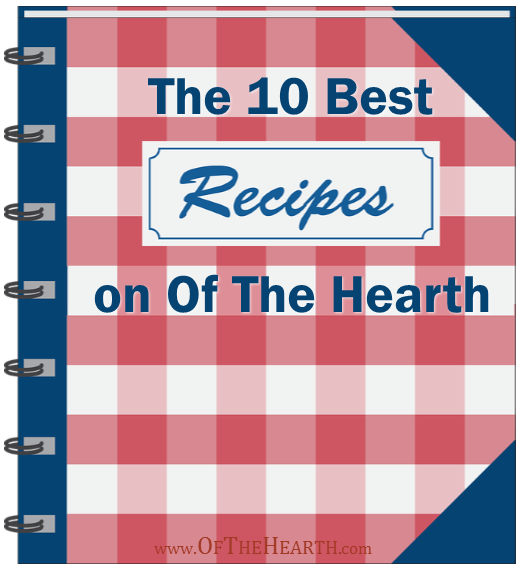 In fact, many of my favorite recipes—those that I think are the best—are relatively unpopular. I'm going to use today's post to shine the spotlight on these. I hope you get to try a few of them because they may become your favorites, too!
Now I want to head to the kitchen and cook something! If you'd like to see more recipes, check out my Recipes page and follow my Menus and Frequently Used Recipes board on Pinterest.
Do you have a favorite recipe here at Of The Hearth? Which is it?
Shared at the following:
Share the Wealth and Making Your Home Sing.
Save
Save
Save