A "For Rent" sign recently went up in the window of a nearby house. This means we'll likely have new neighbors moving in soon.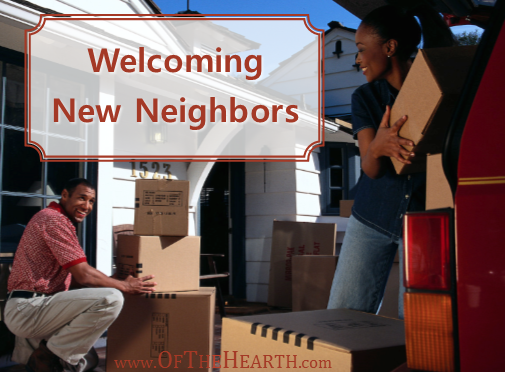 I've noted previously that Americans have experienced a decline in their sense of connectedness with their neighbors. If we are to carry out the Biblical command to love our neighbors (Matthew 22:36-40), then we need to find ways to get to know those who live around us. Welcoming them to the neighborhood when they first move in is a great way to get started!
My first inclination is to take by a plate of cookies. This approach is simple, but can be effective. There are much more creative approaches that can be used, too. Check out these awesome ideas I've found (click on each image to view its original source).
Ideas for welcoming new neighbors
What ideas can you add? How do you like to welcome new neighbors?
Shared on the following link-ups:
Essential Fridays, WholeHearted Wednesday, Works for Me Wednesday, One Project at a Time & Titus 2 Tuesday.