We tend to eat a lot of chicken. In fact, we eat so much of it that sometimes I get tired of it! Without a little creativity, it just gets old.
Fortunately, there are numerous ways to jazz up chicken so it's not boring. One of the easiest and most affordable ways to do this is to use marinades. After a few hours soaking in one of these, chicken takes on a whole new excitement!
Here are 12 marinades that I'm considering using on our next menu.
Flavorful chicken marinades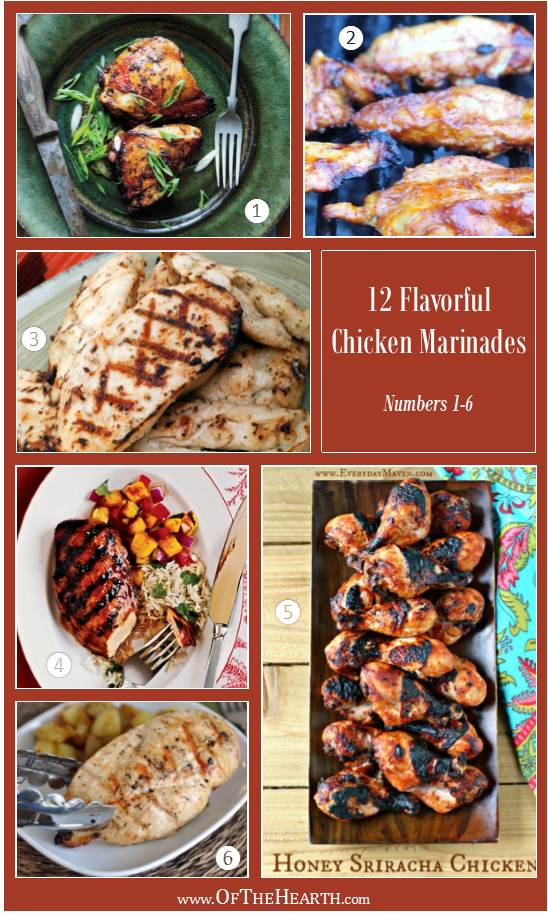 2. Easy chicken fajita marinade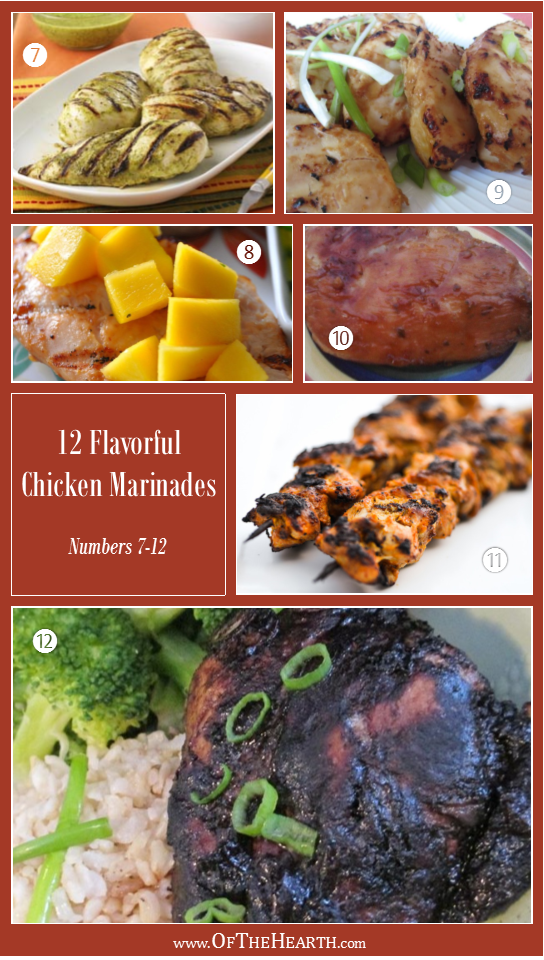 11. Smokey and spicy yogurt marinade
These sound great! Keep in mind that though most of these images feature grilled chicken, you don't have to grill marinated chicken. You can bake it, stir fry it, etc.
Do you like marinated chicken? What's your favorite marinade?
Shared at the following link parties:
Coffee and Conversation, Healthy Living Link Party, Inspiration Spotlight, Blog Fair, Living Proverbs 31, Handmade Tuesdays, Tuesdays with a Twist, Think Tank Thursday, and Home and Garden Thursday.