As a blogger, I'm often surprised at which of my posts are popular and which aren't. I'll write some that I think are ho-hum, but you'll comment on them and share them all over social media. On the other hand, I'll write some that I think are really interesting and beneficial, but only one or two of you will comment on them and you won't share them on social media. This certainly keeps me humble!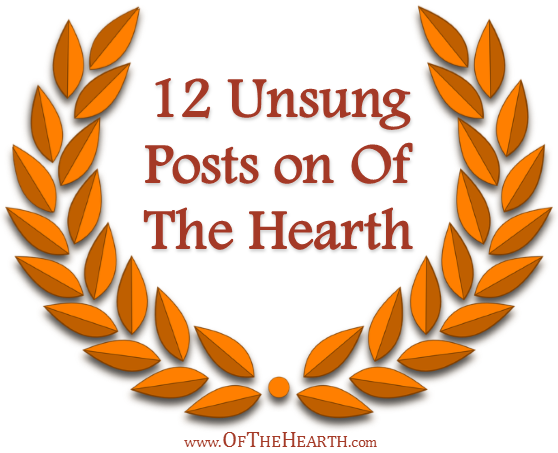 Among the 400+ posts I've published here, there are a number of truly meaningful ones that are unsung. For one reason or another, these posts weren't as popular as I expected them to be given their content. I'm going to use today's post as an opportunity to highlight these unsung posts. Many are personal favorites of mine and others are posts that I believe are genuinely beneficial to you. I hope you enjoy reading some of these less acclaimed posts!
What do you think? Are these posts meaningful despite their lack of popularity?
Do you have a favorite post here at Of The Hearth? What makes it your favorite?
Save