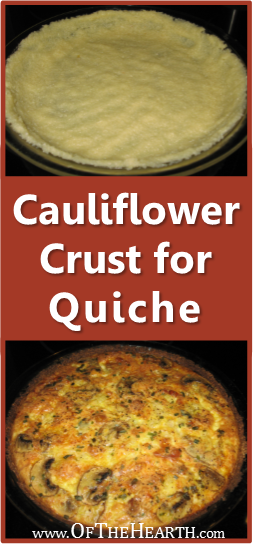 The first time I heard "cauliflower" and "crust" in the same sentence I cringed. Cauliflower is a cruciferous vegetable, so it tends to have a pungent aroma and somewhat bitter flavor. However, it's also rich in nutrients.
After seeing several recipes for cauliflower pizza crusts, I decided to try to make one for quiche. (I just can't bring myself to bake pizza without the soft, chewy crust I usually make!) Surprisingly, I was pleased with the results.
Ingredients
Approximately 2/3 of a 16 oz. bag of frozen cauliflower
1 egg
1/2 cup finely grated parmesan cheese
1 teaspoon salt
1 teaspoon minced garlic
Instructions
Preheat oven to 350°F. Allow the cauliflower to thaw (you can steam it or microwave it if you need to speed up this process). Once thawed, wrap the cauliflower in a clean dish towel and squeeze gently to remove excess water. Place the cauliflower in a food processor and pulse until coarsely chopped. Add the egg, parmesan cheese, salt, and garlic. Process until finely chopped (the mixture should look somewhat like sand).
Gently press the cauliflower dough into a greased 9-inch pie plate. Cover loosely with foil and bake for 15 minutes. Remove the foil and bake for an additional 15 minutes.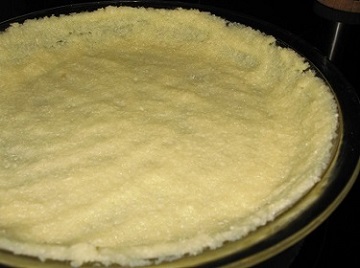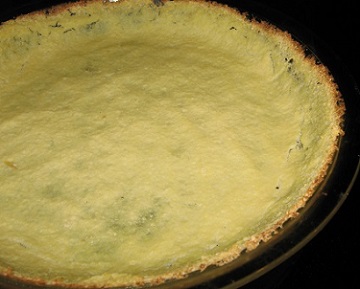 Allow the crust to cool completely before filling (it can be refrigerated overnight and filled the next morning). Fill and bake as you would any other quiche. Yield: 6-8 servings.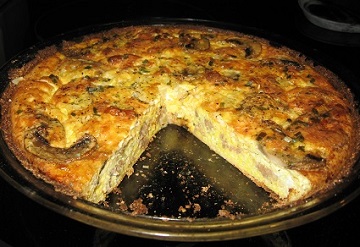 Notes
I prepared this crust while my husband was at work so he wouldn't know it was made of cauliflower. One of our goals this year is to eat a wider variety of vegetables, but this is difficult to do because my husband likes so few of them. I figured it would be very useful if I could camouflage one in a crust.
The verdict? He had no idea there was cauliflower in the crust! The quiche tasted like one prepared with a flour-based crust. I was genuinely surprised at this and I'll definitely be making it again. If you'd like to see your picky eaters consume more veggies, then consider giving this a try!
Shared on the following link-ups:
Frugal Days, Sustainable Ways, Whatever Goes Wednesday, Works for Me Wednesday, One Project at a Time, Frugal Crafty Home, Best of the Weekend, Weekend Potluck & Creativity Unleashed.
Save