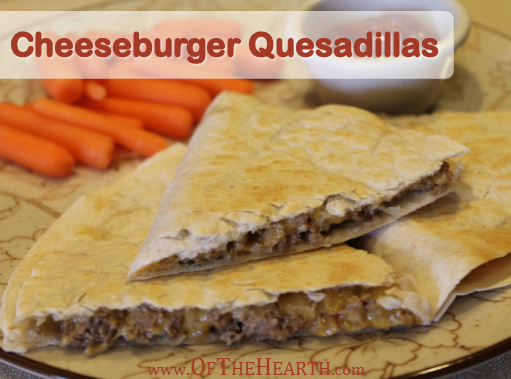 Tortillas are an awesome food! You can stuff just about anything in them to create a meal. I love cheese, so quesadillas have always been one of my favorites. I've recently been creating quesadillas with less traditional ingredients. These cheeseburger quesadillas are a tasty example.
Ingredients
½ lb. ground beef or ground turkey
½ of a medium onion, chopped
1 tablespoon Worcestershire sauce
Dash of salt and pepper
1 ½ cups shredded cheddar cheese
3 large tortillas
Your choice of condiments and toppings (ketchup, mustard, mayo, tomato, relish, bacon, etc.)
Instructions
Place the ground meat and onion in a skillet. Cook over medium heat until the meat is no longer pink. Season with the salt and pepper and stir in the Worcestershire sauce.
Place 1/3 of the ground beef mixture and 1/2 cup of shredded cheese on one half of each tortilla. Top with the condiments and toppings of your choice.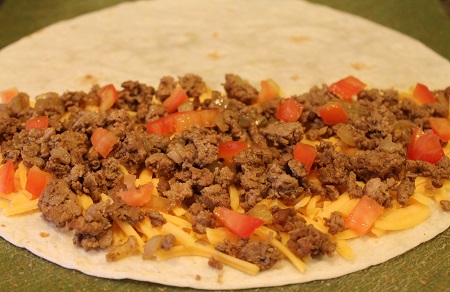 Fold the tortillas in half and place them in a large skillet over medium heat. Cook each side of the tortillas until they are golden brown.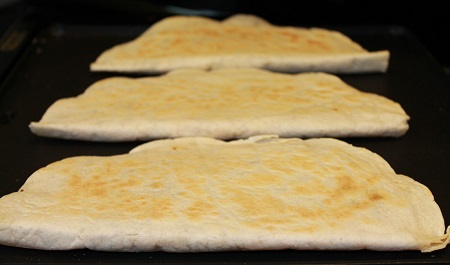 Allow the quesadillas to cool for a few minutes before using a knife or pizza cutter to cut them into wedges. Serve with additional condiments, if desired. Yield: 3 servings.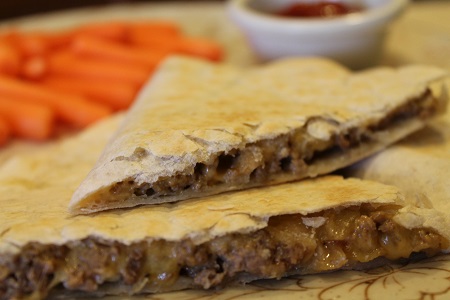 Notes
One of the greatest things about quesadillas is that they can be prepared quickly. I often make these when we've had a busy day or when we have a busy evening ahead of us. These quesadillas can be easily customized to suit your taste preferences, so you should be able to make one that will please each member of the family! If you need more than 3 quesadillas, simply double or triple the recipe.
The ingredients for these quesadillas cost approximately $3.67, which is just $1.22 per serving. We serve them with a vegetable, so this increases the cost to $1.39 per serving. Next time you need a family-friendly, easy-to-prepare meal, give this one a try!
Shared on the following link-ups:
Weekend Potluck, Creativity Unleashed, Whatever Goes Wednesday, Works for Me Wednesday, One Project at a Time & Growing Homemakers.