When I was a kid, I always thought I would highlight the seasons and major holidays by changing up the décor in my home to reflect them. Due to tight budgets, busy days, and severely limited craft skills, this has never become a reality.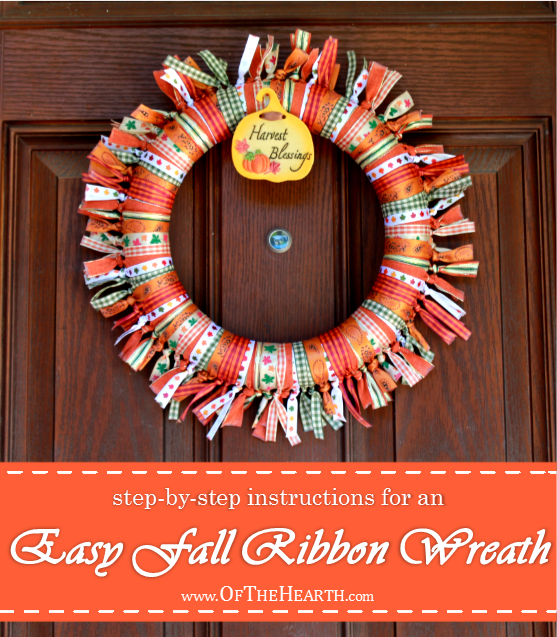 I'm slowly working to change this. One baby step is the creation of this fall wreath. I've seen a variety of tied ribbon wreaths on Pinterest and I figured I have enough skill to make one myself. I did, and I'm sure you can make one, too.
Supplies
Wreath form (made of Styrofoam, metal, straw, etc.)
Ribbon (lots of it—I used over 40 yards on my 12 inch wreath form)
Instructions
Cut the ribbons into strips that are approximately 13 inches in length. (Note: You may need longer or shorter lengths depending on the size of your wreath form. Cut a few ribbons in varying lengths to see which works best for you.)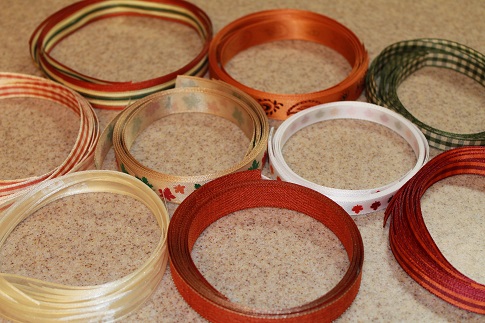 Tie the ribbons around the wreath form, intermixing the various colors and widths you've chosen.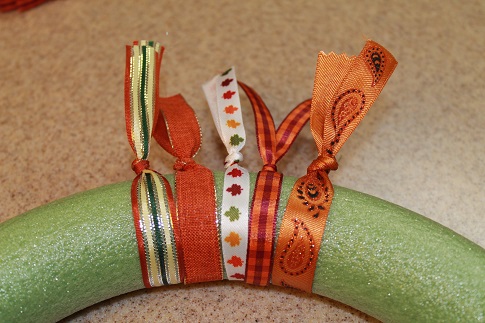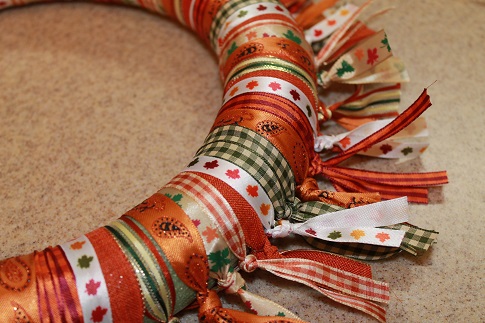 Trim the ends of the ribbons and use a cotton swab to rub fabric glue along them to prevent fraying.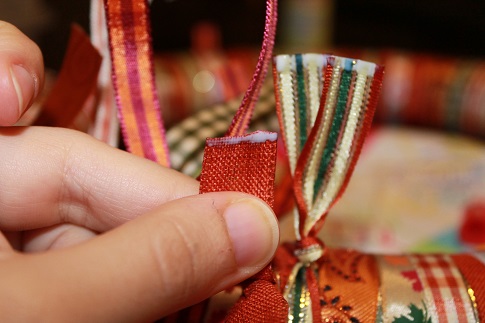 Attach an embellishment (wooden cutout, flower, bow, etc.) to the wreath, if desired. Hang and enjoy!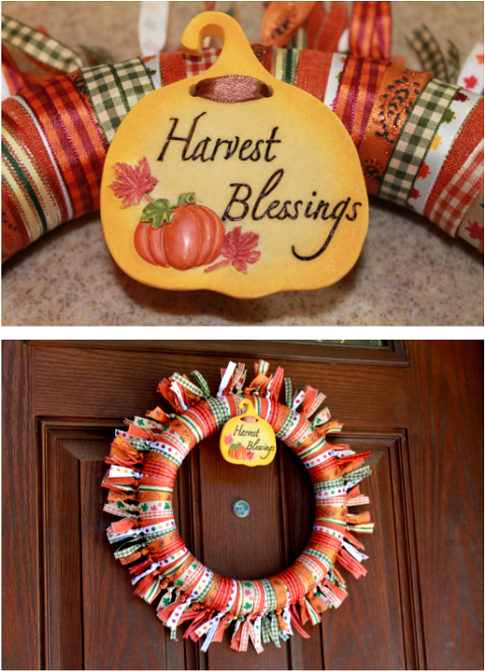 I love how this turned out! It is both simple and lovely. It was easy to make and the supplies were pretty affordable. I hope you have an enjoyable time if you decide to make one. You can easily apply this approach to any season or holiday—simply use relevant colors of ribbon!
Do you have a fall wreath on your door? What does it look like?
Shared at the following:
Monday's Musings, Tuesday Talk, Tuesdays with a Twist, Coffee and Conversation, Home and Garden Thursday, Think Tank Thursday, Shine Blog Hop, Share the Wealth, Too Cute Tuesday, and The Art of Homemaking.
Save
Save
Save
Save
Save
Save
Save
Save
Save
Save
Save
Save
Save
Save
Save