The cheesy, spicy flavor of creamy queso dip is practically addictive. Until recently, the only queso dip I was familiar with was made with Rotel® and Velveeta®. As my husband and I have moved in the direction of healthier eating, we've eliminated processed cheese products (including Velveeta®) from our diets.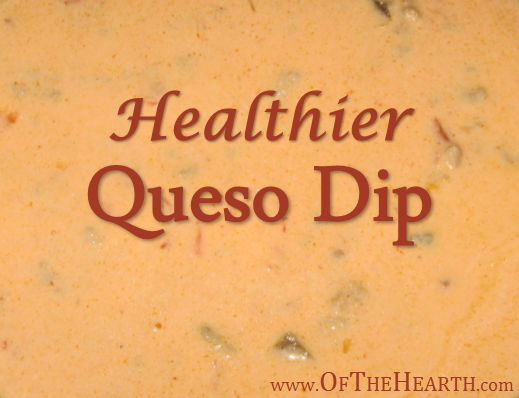 We weren't about to go without queso dip, though, so I experimented until I found a way to make a healthier—but still tasty—version of it!
Ingredients
½ pound ground meat
1 tablespoon taco seasoning
1 cup salsa
2-3 ounces cream cheese
½ cup cream
½ cup milk
1 ½ cups shredded cheddar cheese
Tortilla chips
Instructions
Brown the ground meat in a medium skillet with the taco seasoning. Once cooked thoroughly, stir in the salsa. Cover and simmer over low heat.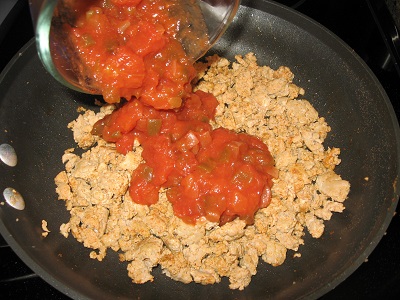 In a medium saucepan, heat the cream cheese and a splash of the cream over low heat, stirring frequently with a whisk until it takes on the texture of a thick paste.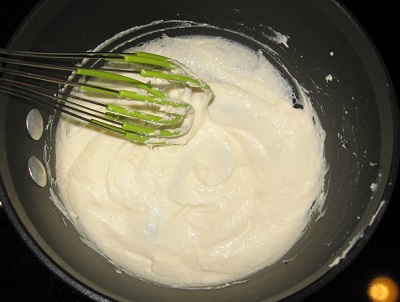 Add the remaining cream and the milk. Slowly increase the heat to medium, stirring constantly. Once the cream mixture is warm, whisk in the shredded cheese a little at a time until it has all been added and the cheese sauce is smooth.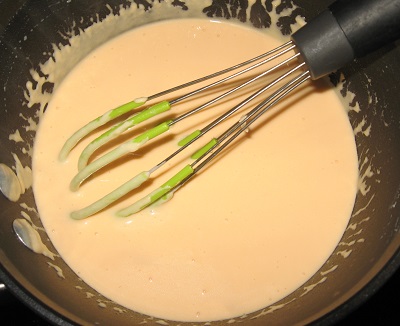 Stir the meat mixture into the cheese sauce. Serve with tortilla chips. Yield: 4 snack-sized servings.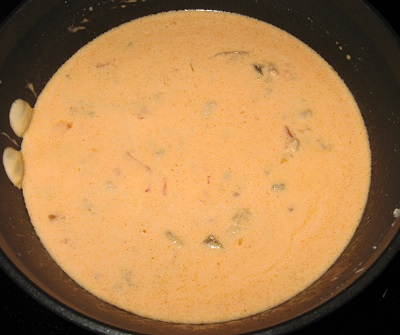 Notes
We absolutely love this dip! In fact, my husband often requests that I double the recipe so we'll have some to eat the next day. I suggest using hot salsa (once diluted in the queso dip, medium salsa leaves very little spice). It doesn't really matter if you use 2 or 3 ounces of cream cheese (I usually cut an 8 ounce package of cream cheese into thirds for use in different recipes, hence the range).
If we're lounging around the house, we'll serve this with a vegetable on the side and eat it as a meal. Served in this way, it only provides 2-3 servings. Served as a snack, it provides 4-6 servings. The ingredients for the recipe (including the tortilla chips) cost $7.31, which is $1.83 per serving (if consumed in 4 servings).
Do you have a favorite dip? What is it?
Shared on the following link-ups:
Weekend Potluck, Whatever Goes Wednesday, Teach Me Tuesday, Share Your Creativity, Frugal Crafty Home, Saturday Show & Tell, Thrive @ Home, Thriving Thursday, Works for Me Wednesday, Wise Woman & Welcome Home Wednesday.