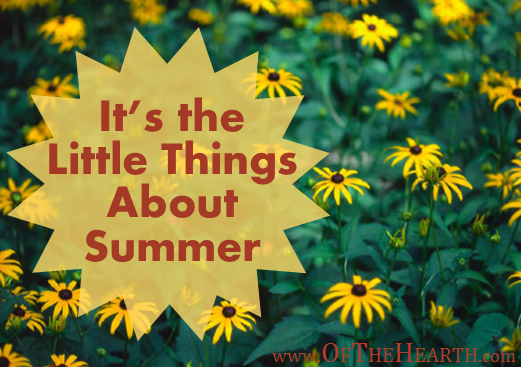 Summer 2013 officially begins today! It's the little things about summer that gladden my heart and put a smile on my face.
Going barefoot. I've set my feet free from their shoes. I can feel cool grass tickle them and moist soil give way to their prints. Not only does this feel great, but there's less laundry to do because we use fewer socks!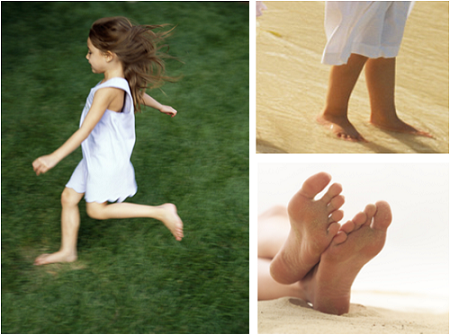 Affordably priced fruit. Strawberries, blueberries, watermelons, grapes, cherries, peaches, and many more fruits are in season during the summer. Subsequently, their prices decrease and we are able to have a little more variety in the fruits we eat.

The sound of kids playing outdoors. I can hear bouncing balls, splashing water, and laughter. Children, finally freed from their classrooms, are enjoying an abundance of outdoor activities.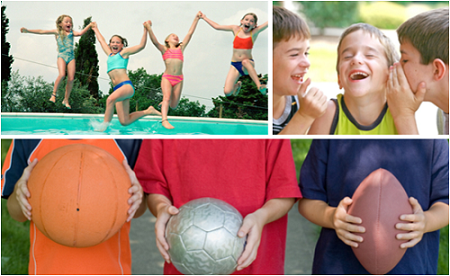 Popsicles and ice cream. These treats are sweet, refreshing, and yummy. They're excellent for topping off some yard work or for cooling off when relaxing outdoors.

Garage sales. It takes a little effort, but on occasion you can find a magnificent, affordable treasure amidst another man's trash.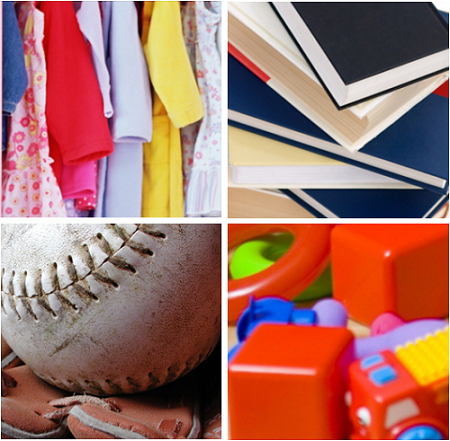 What little things are bringing joy to your heart this summer?