My precious girl has been having some cranky days recently because of teething pain. We have some teething toys that can be refrigerated, but these didn't seem to be doing much to soothe her pain.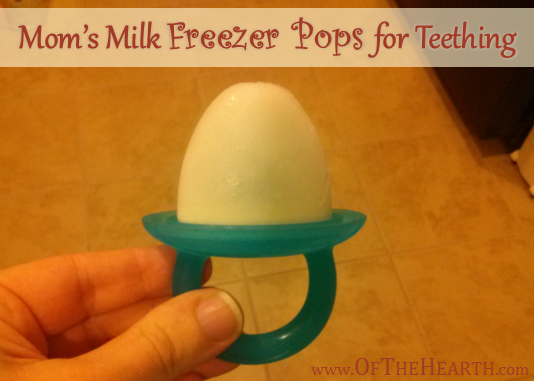 I've heard some mothers say that they freeze washcloths dipped in breast milk or freeze milk onto pacifiers in order to create "momsicles" or breast milk ice pops for their teething babies, so I was thrilled when I came across these freezer pop molds for babies.

I ordered a set and made some mom's milk freezer pops for Amaris. She loves them! The cold seems to numb her gums and help with the pain. I think she's also distracted by the novelty of the freezer pops, so this helps get her mind off of any discomfort she is feeling.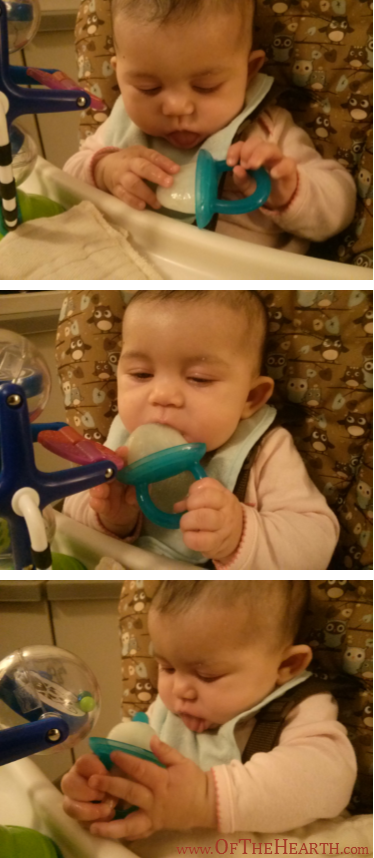 The breast milk is relatively soft even when frozen and it melts very quickly, so I haven't observed any large chunks coming off the ice pops that could be choking hazards. However, I would recommend you do as I have and always watch your little one while he or she eats these.
The freezer pop handles have drip catchers that prevent the ice pops from being too messy and the molds are dishwasher safe, so cleanup is easy! Though I'm only freezing breast milk in these for now, when she is a bit older I'll freeze pureed fruits and veggies to make cool treats for her to enjoy on hot summer days.
If you don't have freezer pop molds you can freeze breast milk in ice cube trays and place a couple of frozen cubes in a mesh feeder (like those pictured below) or you can freeze milk around pacifiers (see instructions here).
What things have you done for your little ones to help relieve teething pain?
This post contains affiliate links. See About the Blog on the menu for details.
Shared on the following link-ups:
One Project at a Time, Titus 2 Tuesday, Handmade Tuesdays, The Art of Homemaking, Frugal Crafty Home, Living Proverbs 31, Making Your Home Sing & Saturday Soiree.