For a while now I have had somewhat of a prejudice against single-purpose kitchen gadgets. I tend to be focused on utility, so I prefer gadgets that have numerous functions. There are a few exceptions, of course. One example is a coffee maker. Besides heating water or making tea, there's not much beyond making coffee to do with the appliance. In general, though, I like gadgets that can accomplish numerous tasks. Think of a slow cooker. I've used one to made casseroles, soups, roasts, dips, and even cakes. What can't you make in one? Then there's a stand mixer. I frequently use one for preparing cookies, breads, pizza crusts, and frostings.
My utilitarian sensibilities were shaken a couple of times this past week. First, I decided I wanted a rice cooker (how much more limited in function can you get?). My desire for a rice cooker was not exactly on a whim. Given how much rice my husband and I eat, I've debated over the last several weeks if my meal preparation could be significantly simplified with a relatively affordable purchase (favorably reviewed units that cook enough rice for a small family can be purchased for as little as $16-$24).
While I was researching rice cookers I came across some of the most bizarre, unimaginable kitchen gadgets. If I'd think about it long enough, I'm sure I could come up with a context in which each gadget would be beneficial. After all, these products are on the market, so there must be some demand for them. However, in light of my utilitarian tendencies, I find them to be amusingly outrageous.
Ham Dogger – This plastic mold is designed to shape ground meats into the shape of a hot dog. I'm not sure what's wrong with ground meat in patty shapes or rolling ground meat into a cylindrical shape (if you really want the appearance of a hot dog).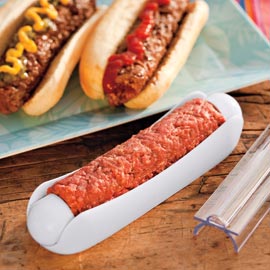 The Dog Dicer – Once you've cooked your hot dog (or hot dog-shaped meat), you can easily cut it with The Dog Dicer. Don't forget The Dog Dicer's cousin, the banana slicer. I guess using a knife is just too much work?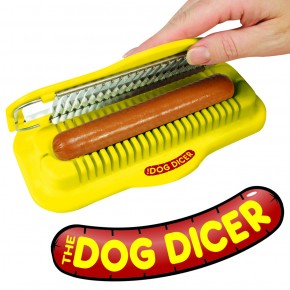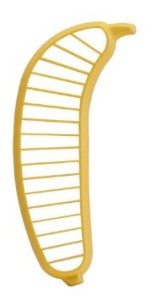 Aqua Jar – Just in case you have trouble pouring water out of a water bottle, this device adds a "contoured spout and generous handle" to any bottle to allow for effective pouring.
Motorized Ice Cream Cone – This plastic ice cream cone spins a scoop of ice cream so there's no need to lick. Of course, there's also no cone to eat, which I thought was the whole point of an ice cream cone (you know, as opposed to a bowl or cup).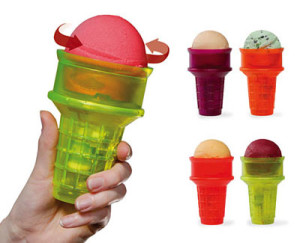 The Spaghetti Ice Cream Maker – If the motorized cone doesn't get you excited, then surely this contraption that makes ice cream look like spaghetti or other pastas will.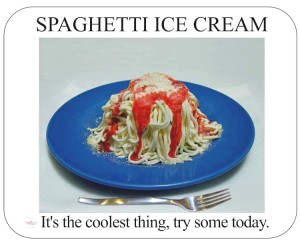 Pizza Scissors – These stainless steel shears are designed for cutting pizza. I'm not sure what is so special about these (with a list price of $39.99); I guess someone just felt a need to "reinvent the (pizza) wheel."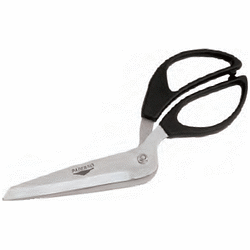 Holy Toast Bread Stamp – This stamp embosses bread with an image of the Virgin Mary. What is there to say in response to this?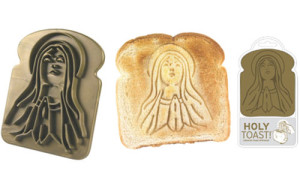 In case you were wondering, I did end up purchasing a rice cooker. Much to my pleasure, I found a unit that is multipurpose because it has a steamer basket that can sit over the rice as it cooks, allowing something like vegetables or fish to steam while the rice is cooking.
What do you think of these gadgets? Are they ridiculous or am I too sensitive and you think they would be worth purchasing? If you own one of them, provide some feedback on your experience with it.