The humble toaster oven that sits on your kitchen counter could be a great tool to help you save energy and money.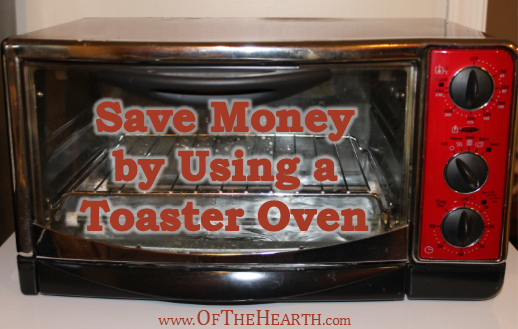 Toaster ovens use less wattage than conventional electric ovens and they generally take less time to preheat because of their small size. Additionally, as long as you have a well-insulated toaster oven, it likely will not heat the kitchen as much as a conventional electric oven, which means you will not have to use as much energy on air conditioning to cool the kitchen during the summer months.
Just how much energy savings do toaster ovens provide? According to one Canadian power company, an electric oven heated to 350°F for 60 minutes will use 2.0 kWh of electricity. A toaster oven, on the other hand, will use much less, even if heated to a higher temperature. A toaster oven heated to 450°F for 50 minutes will use just 0.95 kWh of electricity.
The EPA indicates that 1.7 million toaster ovens are sold in the U.S. each year. If 25% of these were energy efficient models and these were used in place of conventional electric ovens for at least 36 hours a year, then the U.S. could see a national energy savings of 13,000 MWh per year. This reduction in energy use would reduce CO2 emissions by approximately 20 million lbs.
In my experience, toaster ovens often don't cook identically to conventional electric ovens. However, a simple oven thermometer can help you determine if the toaster oven is heating to the correct temperature. This has helped me adjust the temperature or cooking time as needed.
One major drawback to toaster ovens is that they can't hold larger items. This does limit their utility. However, they can hold a variety of small and medium items. We have a 6-slice Oster toaster oven that is 8 years old (it's an older version of this one), but still works perfectly. It easily holds a 9X9 inch baking dish or a 9 inch pie plate. Larger models, including some with two racks, are available.
Do you use a toaster oven in your cooking? What do you like and dislike about it?
Shared on the following link-ups:
Thrifty Thursday, WholeHearted Wednesday, Works for Me Wednesday, Monday's Musings & Motivation Monday.