In our area, winter took its time transitioning into spring. Now it's finally warmed up and we are spending more time outdoors. Subsequently, we need to take steps to protect our skin from the sun.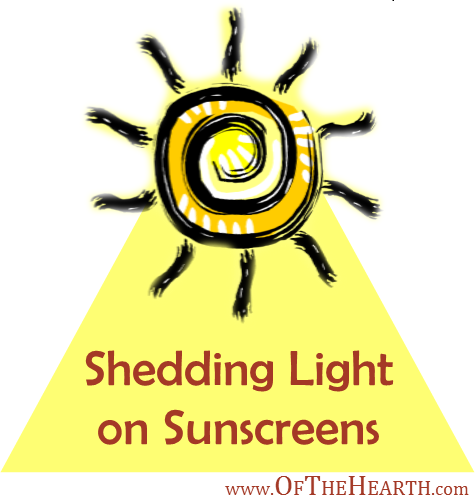 What harm can the sun do to skin?
Ultraviolet rays from the sun, as well as from sunlamps and tanning beds, are forms of radiation that damage the skin, leading to skin cancer and premature aging (e.g., wrinkles, spots, leathery appearance). There is also indication that too much exposure to the sun can cause problems with the eyes and weaken the immune system.
While these harmful effects are alarming, you may also be concerned about vitamin D production. Isn't sunlight necessary for the body to produce vitamin D? Yes, it is. However, vitamin D can also be obtained from sources outside of the body. In regards to sunlight, researchers believe that as little as 5-30 minutes of sun exposure between 10am and 4pm on two days of each week is sufficient for vitamin D production. This sort of exposure isn't linked to risky outcomes. Most dermatologists recommend you try to get vitamin D through dietary sources (e.g., salmon, tuna, orange juice and milk that are fortified with vitamin D, egg yolks) or through supplements in order to avoid the risks associated with prolonged sun exposure.
What to look for in sunscreen
The FDA recently introduced new labeling requirements that standardize the language used to describe the protection offered by sunscreens, thereby making it easier for consumers to find products that offer the protection they need. Choose sunscreens that contain each of the following on their labels:
SPF 15 or greater

. SPF, or skin protection factor, designates the degree to which a sunscreen can protect the skin from sunburn. Keep in mind that above SPF 30, the increased protection is minimal.

Broad spectrum

. Sunscreens labeled with the words "broad spectrum" protect against both UVA and UVB rays. UVA rays are predominantly responsible for causing premature aging; UVB rays are predominately responsible for causing increased cancer risk and sunburns.

Water resistant

. No sunscreen is completely waterproof, so companies can now only label their products as water resistant so their performance is not exaggerated.
Sunscreen should be applied 15 minutes before going out into the sun and should be reapplied at least every two hours. Apply sunscreen to all family members, including children aged six months and older (check with your doctor about applying it to babies younger than six months). Use sunscreen by the expiration date listed on its bottle (if no date is listed, use it within three years of opening it).
The cute video featured below summarizes this information.
What about homemade sunscreens?
I love homemade products. By making things myself, I'm often able to save a few dollars and create products that are more natural. Moreover, there are a few ingredients that some manufactures put into sunscreens that are known to cause harm to humans. I've seen numerous recipes for homemade sunscreens. Are these better options than those you can purchase in stores?
As much as I'd like to say that these homemade versions are better, that's not what research indicates. There are several reasons for this.
It is nearly impossible to determine how much SPF is in the sunscreen

. Even if you know the SPF of certain ingredients (such as zinc oxide and titanium dioxide), once they are mixed with ingredients necessary to make a lotion (such as oils) the amount of SPF present in the mixture is a mystery.

It is very difficult to thoroughly mix the ingredients

. Even when using a blender or a whisk attachment on a mixer it is difficult to evenly distribute the zinc oxide and titanium dioxode particles throughout the mixture. As a result, there may be SPF in some portions of the lotion but not in others (i.e., when rubbed on the skin, some areas may be left exposed to UV rays).

The use of oils as a base increases the risk of sunburn

. Oils such as coconut oil are often used as a base for homemade sunscreens. Oils absorb light, which allows UV rays to penetrate the skin more.

The SPF-containing ingredients may not be full spectrum

. Depending on what ingredients are added, they may or may not protect against both UVA and UVB rays.
I have some friends and acquaintances who use homemade sunscreen and are confident it works. This is often their reasoning: They used it while outdoors and didn't get sunburned. Unfortunately, damage from ultraviolet radiation can occur even in the absence of sunburn! It may take decades for this damage to manifest itself, but at some point it will—and it may be in the form of cancer. Currently, the best evidence available doesn't support the efficacy of homemade sunscreens.
With this being said, it doesn't mean all sunscreen brands are safe options. As I indicated earlier, there are a few ingredients that some manufactures put into sunscreens that are known to cause harm to humans. You want to avoid sunscreens that contain vitamin A and its derivatives (retinol and retinyl palmitate), as these may promote the development of skin cancer. You also want to avoid sunscreens that contain oxybenzone, which is an endocrine-disrupting chemical.
Other steps to protect your skin
Regardless of which sunscreen you choose to use, there are additional steps you can take to protect your skin.
Limit sun exposure when the sun's rays are strongest (between 10 a.m. and 4 p.m.).
Cover as much of your body as possible with clothing (a wide-brimmed hat, long sleeves, pants, etc.) or use an umbrella for shade.
Avoid indoor tanning.
That's a lot of information! If you'd like even more, you can visit my sources: Food and Drug Administration, Centers for Disease Control and Prevention, World Health Organization, Environmental Working Group, and National Institutes of Health.
Have you been able to get outdoors much this summer? What are you doing to protect your skin?