There are a handful of meals that my husband wishes I would include on every single menu I plan for our family. This is one of them.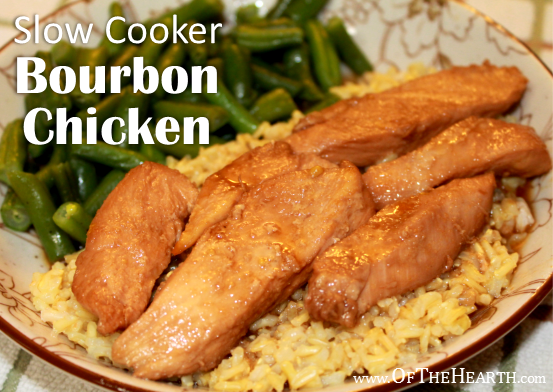 I'm almost willing to honor his wish because it is so tasty and easy to prepare. Is it really that delicious and convenient? Give it a try to find out!
Ingredients
(Adapted from this recipe.)
1-1 1/2 lbs. chicken breast, sliced or cut into bite-size pieces
1/2 cup teriyaki sauce
1/2 cup chicken broth (or bourbon)
2 tablespoons honey
1 teaspoon prepared mustard
1/2 cup brown sugar
1 teaspoon garlic powder
1 teaspoon onion powder
1/2 teaspoon ground ginger
Prepared rice
Instructions
Place the chicken in a lightly greased slow cooker. Mix together all of the remaining ingredients except the rice. Pour over the chicken. Cover and cook on low for 3-4 hours. Serve over hot, cooked rice. Yield: 4 servings.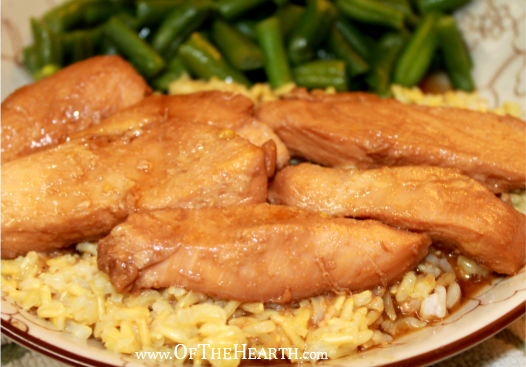 Notes
You can now see how easy this is to prepare. You can image the flavor: Both savory and sweet with a hint of spice. It's truly wonderful! The sauce on the chicken is thin, but you can add a little cornstarch when you mix together all of the sauce ingredients if you'd like it to be thicker.
The ingredients for this dish cost approximately $5.44, which means each serving costs about $1.36. When served with a vegetable on the side, the price increases to around $1.56 per serving.
Because it is so affordable, convenient, and flavorful, I love preparing this when we have guests over to visit. I start it earlier in the day so I'm free to fellowship with our guests instead of being stuck in the kitchen. I always get lots of requests for the recipe. Try it and see if your family loves it, too!
Shared at the following:
Coffee and Conversation, Weekend Potluck, Frugal Mommas Home and Garden Linky, Happy Now Link-Up, Tuesdays with a Twist, What's for Dinner? and Friday Frivolity.
Save
Save
Save
Save
Save
Save
Save
Save
Save
Save