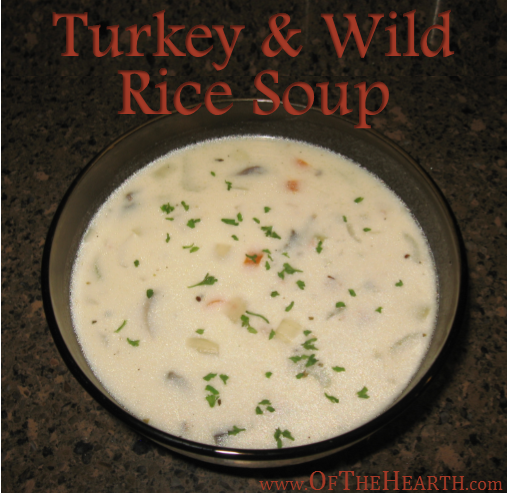 Once there is any hint of cooler fall temperatures, I start craving soup (this explains why there are several soups on our fall menu!). A few weeks ago I began looking for a recipe for a creamy chicken or turkey soup, but I had trouble finding an easy one that didn't call for canned cream of mushroom soup. I decided to try one of the recipes I found but to substitute cream and sour cream for the mushroom soup. The result was quite excellent!
Ingredients
1 pound ground turkey
1 teaspoon Italian seasoning
2 teaspoons chopped garlic
4 cups chicken broth
1 1/2 cups water
1 large onion, chopped
1 celery rib, chopped
2 carrots, chopped
2-4 mushrooms, chopped
3/4 cup uncooked wild rice
Dash of salt & pepper
½ cup cream
½ cup sour cream
Directions
Place the turkey, garlic, and Italian seasoning in a Dutch oven or large pot.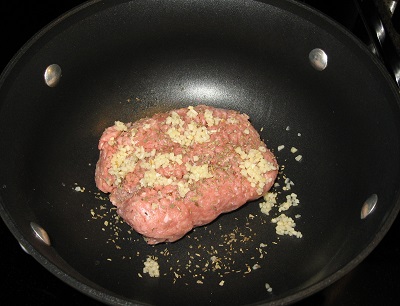 Cook over medium heat until the meat is no longer pink. Add the chicken broth, water, onion, celery, carrots, mushrooms, rice, salt, and pepper.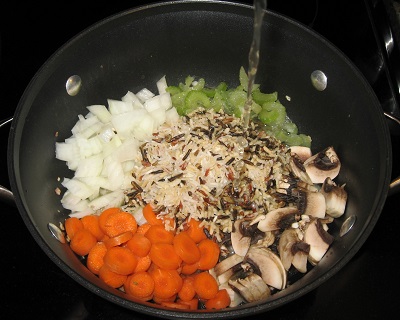 Bring the soup to a boil. Once boiling, cover it and reduce the heat to low. Simmer for 35 minutes. Stir in the cream and sour cream. Cover and simmer for 10 minutes. Yield: 5 servings.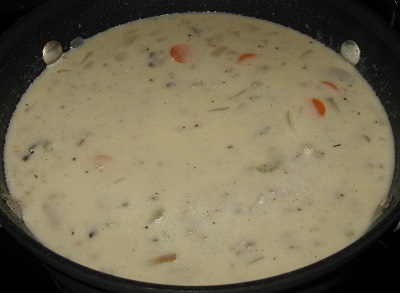 Notes
We love the flavor and velvety smoothness of this soup! My husband prefers soups that have lots of broth and I prefer cream soups, so this recipe gives us the best of both worlds—it is creamy, but it's not super thick. My husband mentioned (and I agree) that the soup would also be great with chicken or with turkey that's not ground.
The ingredients for this dish cost $9.26, which is $1.85 per serving (this price includes everything but the Italian seasoning, garlic, salt, and pepper, which are staples in my house). Give this a try next time you're looking for a warm, comforting meal!
What soups are you eager to eat this fall?
Shared on the following link-ups:
Weekend Potluck, Frugal Days, Sustainable Ways, WholeHearted Home, Domestically Divine Tuesday, Essential Fridays & T.G.I.F.